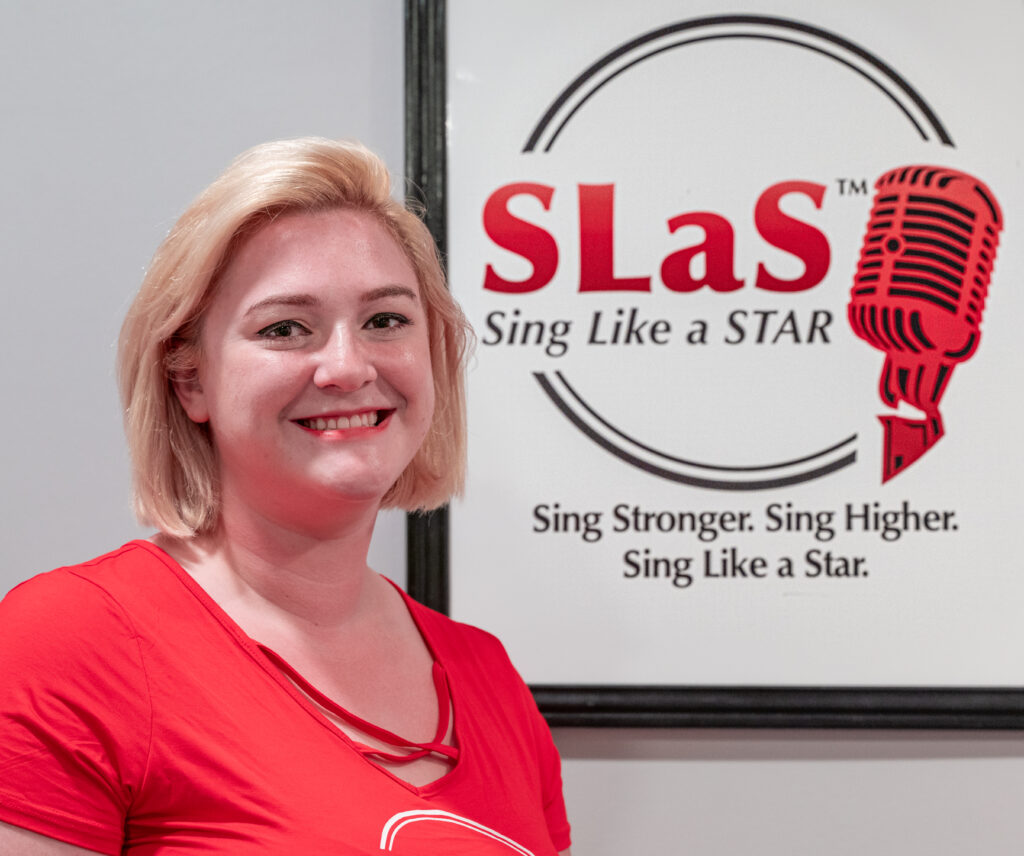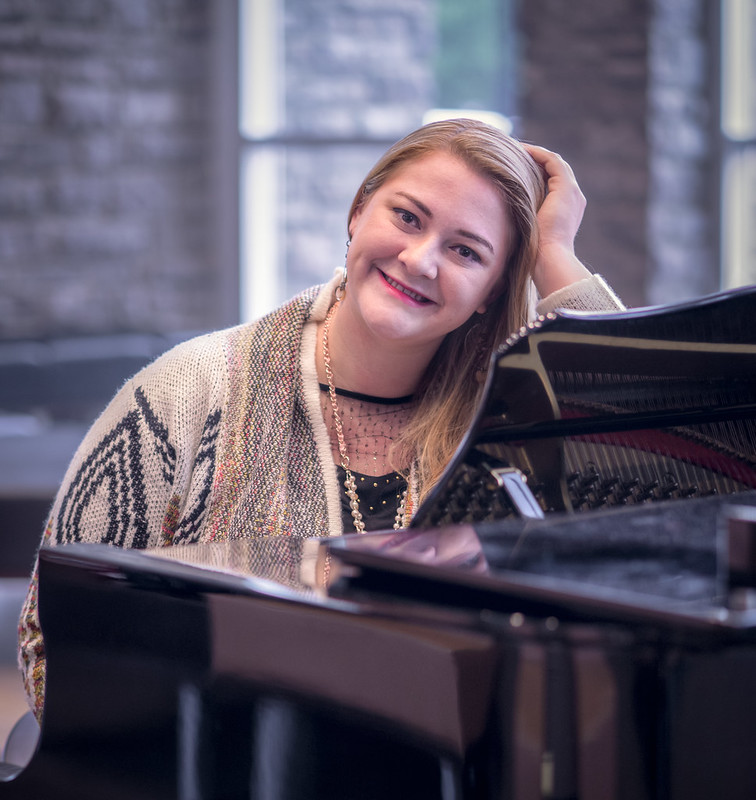 Jennifer Peterson began her study of musical theater arts and performance as a young girl, performing in many Atlanta Christian Youth Theater (CYT) productions.
She was trained vocally by SLaS studio founder Tricia Grey, where she learned the Sing Like a Star vocal technique that laid the foundation for her future success.  Jennifer taught for SLaS in 2015-2016 as one of the first to be trained in the SLaS Associate Teacher Program.
Jennifer furthered her studies at Young Harris College, where she studied music education.  During that time, she represented Young Harris at the National Association for the Teachers of Singing competition and placed second in the southeastern region (Alabama, Florida, Georgia, Puerto Rico, and Virgin Islands) and in the top ten nationally.
In 2016, she was discovered at the national Classical Singing Competition in Chicago by representatives of the Cleveland Institute of Music, and accepted a scholarship to study opera under the tutelage of Dean Southern and Mary Schiller. She has performed in operas and in theater productions, both musical and dramatic.
After returning to Atlanta, she directed the music program for children at Discovery Point Preschool.  Her program was instantly popular with parents and children alike and she expanded her curriculum to include all ages at the center from birth through school age.
Jennifer has many years of experience teaching piano, guitar and voice.
Jennifer has a contagious enthusiasm for all things musical and especially treasures sharing this passion with young students.  Parents of young children will LOVE working with Jennifer and she LOVES working with young children- and singers of all ages!
FROM A HAPPY STUDENT…
Hello,
I'm writing today because I had my lesson with Ms. Jennifer earlier today. We reviewed my last performance at the SLAS showcase and I would love to share my feedback!
In the past year since I've been taking lessons with Ms. Jennifer, I've noticed a major improvement in my singing! When we reviewed my last SLAS showcase performance, I was honestly surprised because when compared to the last showcase, the two performances are like night and day. I couldn't believe how amazing I sounded! Although I was the one that did the practicing, Ms. Jennifer has been an amazing teacher! She has shown me how to properly perform exercises and why (like why we put our hand in a V shape for Step Three exercises and why a Hooty sound is important and why we should practice it.)In my lessons, I generally don't have a lot of questions because she explains what she is talking about very well and is very knowledgeable.
When we went entirely to Zoom in March/April, I honestly was a bit worried because when I decided to take SLaS lessons, I wanted an in person teacher. Now, after noticing how far I've progressed, I'm so happy Ms. Jennifer is my teacher and we've been able to continue our lessons online!
I greatly appreciate Ms. Jennifer and her teaching style. It's very evident in our lessons that she is passionate about teaching others singing. I've had many classical violin teachers that are very strict and I used to get extremely anxious before my lessons with them. With Ms. Jennifer, I never feel this way because if I make a mistake or if I'm not getting something down quite right, she has shown a lot of patience and will do everything she can to remedy the problem. She'll of course pinpoint where and why I didn't do something correct, but she'll also do the same when I did do something correct. I really want to thank Ms. Jennifer and her hard work with me.
For the longest time, I used to say "I don't sing" or "I sing really badly." Now, when people ask, I can confidently say that I'm a singer! Feel free to reach out to me if you'd like more feedback
Thank you,
Michelle
Safe and Sound:
Let It Go:
Perfect by Pink:
Monica's Waltz
Presto, presto io m'innamoro:
Gravity: Sing Like a Star Singers' Showcase Performance