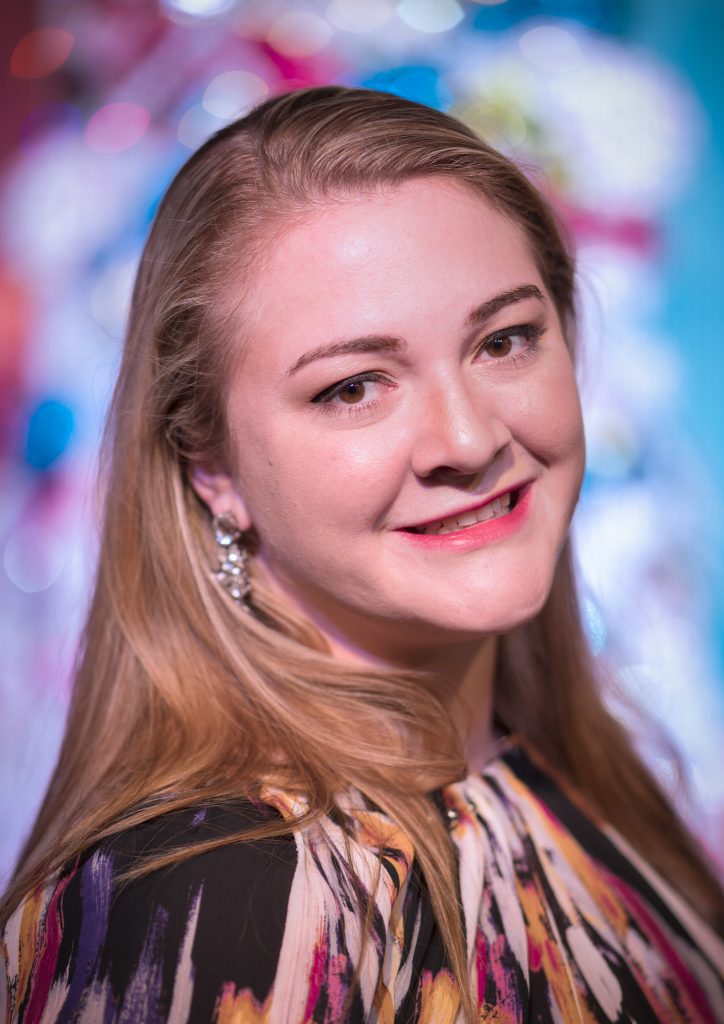 JENNIFER PETERSON:  VOICE, PIANO, GUITAR, SONGWRITING- JENNIFER LOVES WORKING WITH YOUNG CHILDREN!
Jennifer Peterson began her study of musical theater arts and performance as a young girl, performing in many Atlanta Christian Youth Theater (CYT) productions.
She was trained vocally by SLaS studio founder Tricia Grey, where she learned the Sing Like a Star vocal technique that laid the foundation for her future success.  Jennifer taught for SLaS in 2015-2016 as one of the first to be trained in the SLaS Associate Teacher Program.
Jennifer furthered her studies at Young Harris College, where she studied music education.  During that time, she represented Young Harris at the National Association for the Teachers of Singing competition and placed second in the southeastern region (Alabama, Florida, Georgia, Puerto Rico, and Virgin Islands) and in the top ten nationally.
In 2016, she was discovered at the national Classical Singing Competition in Chicago by representatives of the Cleveland Institute of Music, and accepted a scholarship to study opera under the tutelage of Dean Southern and Mary Schiller. She has performed in operas and in theater productions, both musical and dramatic.
After returning to Atlanta, she directed the music program for children at Discovery Point Preschool.  Her program was instantly popular with parents and children alike and she expanded her curriculum to include all ages at the center from birth through school age.
Jennifer has many years of experience teaching piano, guitar and voice.
Jennifer has a contagious enthusiasm for all things musical and especially treasures sharing this passion with young students.  Parents of young children will LOVE working with Jennifer and she LOVES working with young children- and singers of all ages!
FROM A HAPPY STUDENT…
Hello,
I'm writing today because I had my lesson with Ms. Jennifer earlier today. We reviewed my last performance at the SLAS showcase and I would love to share my feedback!
In the past year since I've been taking lessons with Ms. Jennifer, I've noticed a majorimprovement in my singing! When we reviewed my last SLAS showcase performance, I was honestly surprised because when compared to the last showcase, the two performances are like night and day. I couldn't believe how amazing I sounded!
Although I was the one that did the practicing, Ms. Jennifer has been an amazing teacher! She has shown me how to properly perform exercises and why (like why we put our hand in a v shaped for step three exercises and why a hooty sound is important and why we should practice it.) In my lessons, I generally don't have a lot of questions because she explains what she is talking about very well and is very knowledgeable. When we went entirely to Zoom in March/April, I honestly was a bit worried because when I decided to take SLAS lessons, I wanted an in person teacher. Now, after noticing how far I've progressed, I'm so happy Ms. Jennifer is my teacher and we've been able to continue our lessons online!
I greatly appreciate Ms. Jennifer and her teaching style. It's very evident in our lessons that she is passionate about teaching others singing. I've had many classical violin teachers that are very strict and I used to get extremely anxious before my lessons with them. With Ms. Jennifer, I never feel this way because if I make a mistake or if I'm not getting something down quite right, she has shown a lot of patience and will do everything she can to remedy the problem. She'll of course pinpoint where and why I didn't do something correct, but she'll also do the same when I did do something correct.
I really want to thank Ms. Jennifer and her hard work with me. For the longest time, I used to say "I don't sing" or "I sing really badly." Now, when people ask, I can confidently say that I'm a singer!
Feel free to reach out to me if you'd like more feedback
Thank you,
Michelle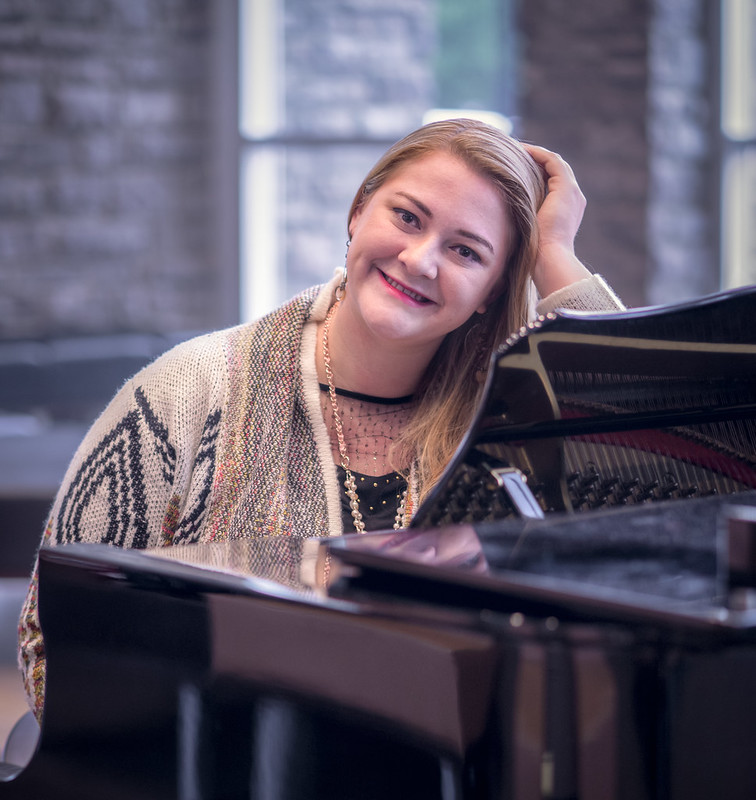 Safe and Sound:
Let It Go:
Perfect by Pink:
Monica's Waltz
Presto, presto io m'innamoro:
Gravity: Sing Like a Star Singers' Showcase Performance
TO GET STARTED WITH VOICE LESSONS WITH JENNIFER PETERSON:

1. Download and read: INFORMATION AND FAQ
This document answers all your questions about lessons at SLaS.
2. Register and pay for a GETTING TO KNOW YOU (GTKY) introductory session
At the Getting to Know You (GTKY) Introductory Session, Jennifer will evaluate your voice, find a spot in her regular weekly schedule, and reserve your first month of sessions (if you decide you want to commit to the lessons).
The purpose of the GETTING TO KNOW YOU (GTKY) introductory session is…
for Jennifer to:
1. Professionally evaluate your voice and share with you our plan to address your unique vocal challenges with the SLaS Eight Steps of Vocal Development Program.
2. Provide you with a sample of what the SLaS lesson experience is like.
3. Give you the opportunity to commit to regular weekly lessons in the teacher's schedule if you would like to do so.
And for you to:
1. Receive a professional evaluation of your voice, your  current level of vocal technique, and a specific plan to address vocal challenges.
2. Discuss your musical and career goals with us and receive feedback about how we can help you achieve them.
2. Reserve a weekly lesson time in your SLaS instructor's schedule and prepay for your first month of sessions, (if you decide you would like to commit to the lessons).
TO REGISTER FOR YOUR GETTING TO KNOW YOU (GTKY) INTRODUCTORY SESSION with JENNIFER PETERSON

1.  Choose the location that is best for you: East Cobb, Alpharetta, or Online (or a combination of these!).
*Students who also wish to include guitar, piano, or songwriting, with Jennifer will register for hour-long weekly lessons, dividing the time between voice and the instrument of their choice.
After the GTKY, lessons are pre-paid monthly by automatic debit on the first day of the month, using the credit or debit card you registered for the GTKY with; we do not accept cash or checks at the lesson because we want to focus on your voice!
We use MINDBODY payment processing. MINDBODY is a PCI Compliant Level 1 Service Provider. Both SLaS and MINDBODY, our merchant account service provider, meet all network and software requirements set in place by the Payment Card Industry's Data Security Standard (PCI-DSS). Rest assured: your payment information is completely secure with us.
Students take a minimum of one lesson per week, at the same time every week.
3. Register and pay for your GETTING TO KNOW YOU (GTKY) Introductory Session.
*While we prefer that you register on our very secure online system using a debit or credit card, if you are uncomfortable providing that info before meeting us, you may register (for the GTKY introductory lesson only) with Paypal. All lessons after the introductory Getting to Know You session (GTKY) are pre-paid monthly, on the first day of the month, using your debit or credit card.
Please email our Sing Like a Star support team at support@singlikeastar.com,  or call our support team at 404-790-1830 if you need assistance.
4. Confirm your GTKY by phone and by email.
Once you have submitted the online registration form and submitted payment to reserve the session, our support staff will contact you by phone within 24-48 hours with a proposed time for your GETTING TO KNOW YOU introductory session.
PHONE: Our staff will speak with you on the phone, to match your requested time with the closest available time in the teacher's schedule.  Since we are very booked, your first-choice teacher may not be available at your requested time.  Our support staff will find an alternate time with the first-choice SLaS teacher or book you with another SLaS teacher who is available at your requested time. All our teachers are highly skilled.
EMAIL: Our support staff will send you a confirmation email with details and links to the location. Please respond to this email with "confirmed". Check your spam/bulk mail folder for your confirmation email.
PHONE: You will receive a second call from our support staff a day or two before the GTKY introductory session, to go over policies and answer any questions you may have.
If you need to contact us immediately please phone 404-790-1830 or email support@singlikeastar.com.
5. Read your emails!
We will be sending you informational emails about locations, how to do lessons online, practicing, and other important information.  You will need to confirm your GTKY time by email.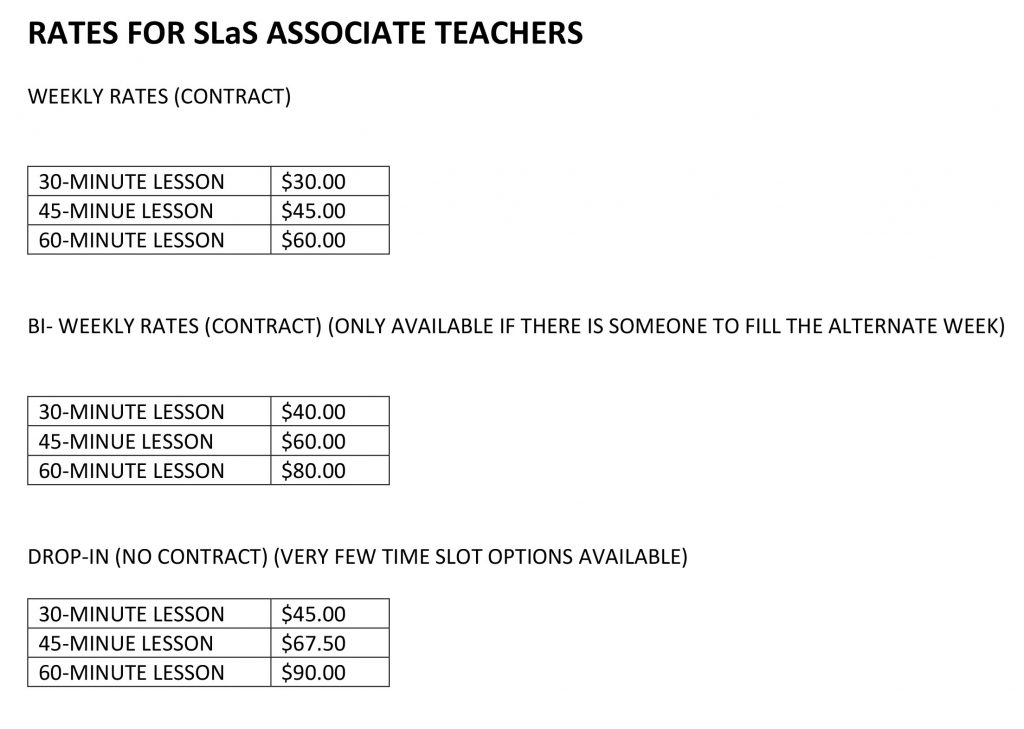 QUESTIONS?
Please email our Sing Like a Star support team at support@singlikeastar.com or call our support team at 404-790-1830 Monday-Friday, 10-6 pm EST.
For all questions about lessons at SLaS please visit this page: LINKS TO REVIEW BEFORE BOOKING
We look forward to helping you Sing Stronger…Sing Higher…and Sing like a Star!