At Sing Like a Star Studios we offer many classes including: Voice Lessons, Songwriting, Piano and Guitar, Lessons for Children, and Performance Opportunities. We even offer a Lessons for Less program with our highly qualified and trained Sing Like a Star Associate Teachers. The first step to getting started with any of our classes is to register for a no-obligation CONSULTATION.  QUESTIONS?  email our Sing Like a Star support team at support@singlikeastar.com; call our support team at 404-790-1830 Monday-Friday, 10-6  pm EST; or leave your email and phone number by clicking the instant chat button on the right side of the website; we will get back to you during normal business hours.

Here are just a few of our stars- students who are enjoying successful performing careers as a result of their study at Sing Like a Star!
SAUDA FULLER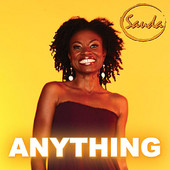 After two years of study with Tricia I was writing my own songs and on a nationwide tour promoting my music.   She gave me a terrific foundation in vocal technique, and in songwriting that allowed me to find my way into success in the music business.  I have total confidence in my voice and my songwriting now, thanks to Tricia and the Sing Like a Star vocal method!
Sauda Music is all about inspiration through song. "ANYTHING" NOW AVAILABLE ON ITUNES! Click on the link below to DOWNLOAD IT NOW! http://itunes.apple.com/us/album/anything/id396160619?i=3
LAURA SUZANNE WRIGHT
From studying with Tricia, I went on to perform at 6 Flags while still in high school, after that I was singing on Broadway, and now I have released my album, available on I-Tunes at http://itunes.apple.com/us/artist/ellis-wright/id553517732
Thanks to Tricia I have a voice that will function well in ANY style.  My career is really taking off, and I an a full time professional singer now, living the dream, on the road all the time.  I am grateful to have a voice that ALWAYS works no matter how tough the schedule is.  Tricia is the most amazing teacher I know!
(Here is Laura while still in high school, performing at 6 Flags:)
KATRINA ABRAMS
I started voice lessons with Tricia in Los Angeles as a child and won many times on the TV show Starsearch  before going on to a career in the music business.  My vocal training with Tricia has provided the foundation for a lifetime of successful singing!
ANDRE MARKS
When I met Tricia, I was at my wits end because I had been diagnosed with "vocal nodules" due to vocal abuse, which is sure death to any performer. As much as I use my voice, I needed it to be clear and healthy at all times, or else I would be looking for a new career. With Tricia's guidance and amazing vocal technique, we were able to eradicate the nodules and in fact my voice is far better than in ever was. I now have a 4 octave range, thanks to Tricia. I can sing ANYTHING, male or female songs, and in any style. Tricia encourages and inspires you to reach your greatest potential, and I would not be where I am now, without her help! She is a Master at what she does, and Atlanta is lucky to have her here! The best investment I ever made in my career was my vocal study at Sing Like a Star. If you want the BEST, go to Tricia. You'll only regret it if you don't!
 SUNNI STEPHENS
I am now performing my show "Clubesque" throughout the world.  I have been working with Tricia to perfect my vocals and my stamina for this challenging show.  I can honestly say that without Tricia's instruction, my show would just be a dream, but now it is a reality!  Here is our most recent performance at the 14th Street Playhouse in Atlanta, Georgia.
Sing Like a Star Student ANDY VELO- Hot new Country Artist!
I worked with Tricia Grey for 2 years before launching my solo career as a country artist.  My career has totally taken off and I am touring the country on the brink of national fame.  Thank you Tricia for the vocal foundation that made it happen!
AND HERE ARE SOME OF OUR YOUNGER SINGERS WHO ARE CURRENTLY WORKING AS PROFESSIONALS:
 NIA IMANI
After vocal study at Sing Like a Star, my career has included Broadway (The Lion King- Young Nala), and in the R & B and pop genre, I have done lots of recording, and songwriting.  Here is one of my original songs. www.NiaImaniRocks.com
 RAYVEN BAILEY, Miss Georgia Peach, International Junior Miss, Little Miss Cobb, Miss American Preteen
Working with Tricia Grey, I have now won many talent and beauty pageant contests. I am totally confident with my voice and secure in my performances now! I used to have problems with my higher notes but now I get lots of applause at every contest, and the judges always say how strong my voice is! Thanks Miss Grey!!!!!
Sing Like a Star Student KAYLIN MCCLURE– winning the Kennesong Talent Competition rocking the house with "Barraccuda" by Heart.  Who says kids shouldn't study voice?  This is the result of one kid who does!
Thank you Miss Tricia for giving me the world's best vocal technique- Since I started studying with you, I am  performing almost every single week.  I know I am going to reach my dream of being a professional artist, thank you!!!!!!!!!!! Tricia Grey's Sing Like a Star is the BEST!
To GET STARTED please  register for a CONSULTATION.
Want all the information in one place?  Download INFORMATION AND FAQ
To learn more:  Subscribe to the Vocal Tips blogs!  Tricia Grey, MM, writes informative blogs about singing, the science of the voice, and everything you need to know to succeed in the music business. 
QUESTIONS?  Contact our Sing Like a Star support team by phone at 404-790-1830, by email at support@singlikeastar.com, OR use our instant chat feature on the home page,  Monday- Friday, 9 am-9 pm.  Weekend calls will be returned Monday morning!
 We look forward to helping YOU Sing-Higher-Sing Stronger- and Sing like a Star!