Online Singing Lessons & Voice and Vocal Training have never been easier! At Sing Like a Star we are experts in teaching online singing lessons with Zoom. We can make the experience just like being there in person.
With online singing lessons at Sing Like a Star you will:
Sing higher and stronger with NO vocal strain!
Eliminate voice breaks!
Sing well in the style of music YOU like – R&B, gospel, musical theater, rock, pop, country, jazz!
Learn to sing like a star!
You can take voice lessons from anywhere in the world with our Online Lessons.
Our students have appeared (and won!) on The Voice, America's Got Talent, American Idol and X Factor.
We currently have students appearing on Broadway, students who have won scholarships to prestigious universities and college musical theater programs, and students who are singer/songwriters creating a buzz in the music industry.
We also love working with "regular people" who want to pursue their love of singing!
"When you want the very best, choose SLaS!"
To get started, simply register for a Professional Voice Evaluation ($30) where we can meet with you online with Zoom to assess your voice and demonstrate just how quickly YOU can learn to Sing Stronger….Sing Higher….and Sing Like a Star!
Questions? Please email our Sing Like a Star support team at support@singlikeastar.com; call our support team at 404-790-1830 Monday-Friday, 10 am-6 pm EST.
Online Singing Lessons & Voice / Vocal Training
Online Singing Lessons are becoming increasingly popular and for busy people, online vocal lessons are so convenient! We are experts at making online lessons just like being there in-person!
Here at Sing Like a Star, we are ready to get you started no matter what type of student you are. Our students range from our highly motivated pre-professional students seeking a career as a professional singer to beginners and adult students looking to brush up on their favorite hobby.
Many students from all over the world as well as those who live in the local Atlanta area are discovering the convenience of online voice lessons.
By utilizing online voice lessons with Sing Like a Star you will be able to take professional voice lessons from the safety and comfort of your own home, from your hotel while traveling, or from anywhere in the world!
Sing like a Star's online singing lessons bring our professional expertise to students in any location using Zoom. Anywhere you have access to wi-fi, you can take a voice lesson!
ONLINE VOICE LESSONS ARE EXTREMELY EFFECTIVE, CONVENIENT, & EASY!
At Sing Like a Star we teach online lessons all over the world with Zoom and we are experts in using the program to deliver quality, professional online voice lessons. Due to our extensive experience teaching online with Zoom, our online vocal lessons deliver an experience that is just like training in our studio!

In today's fast-paced and over-scheduled world, nothing beats the convenience of online voice lessons at Sing Like a Star Studios!

Online voice lessons with Zoom are just as effective as in-person lessons- but you don't have to drive!

What a great stress and time saver, and so convenient!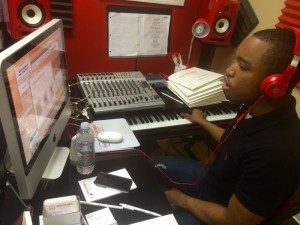 Download and read INFORMATION AND FAQ. This document will answer any questions you have about lessons at Sing Like a Star.
LESSON RATES
Lesson Options Available (Ranges from $80 – $150 per hour, to be discussed during the Professional Voice Evaluation):
Weekly Lesson Rates by Contract, PrePaid Monthly
Bi-Weekly Rates by Contract, Only Available if there is Someone to Fill the Alternate Week, PrePaid Monthly
Drop-In Rates – No Contract, Limited Availability

Contact Us:
phone: 404-790-1830
email: support@singlikeastar.com