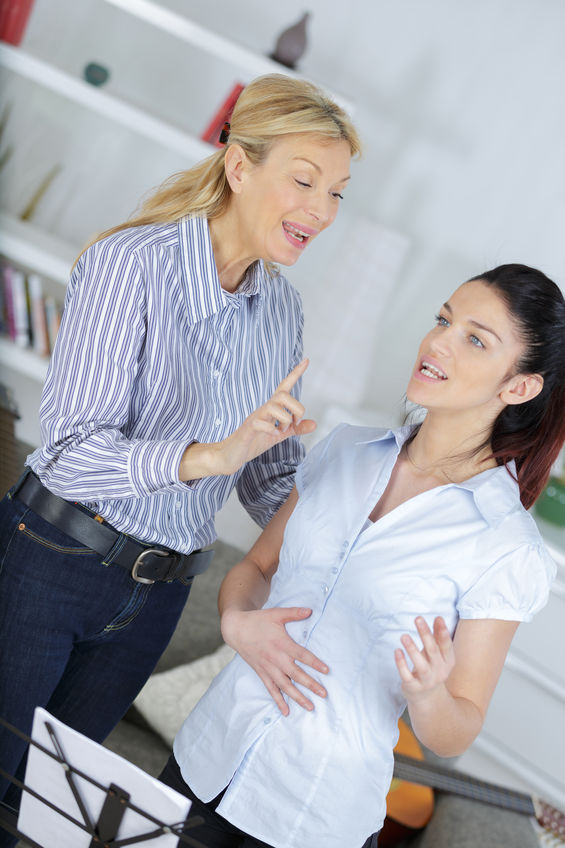 Why do some people stop with singing lessons?
For some people, they stop singing lessons because they don't like their teacher. With singing, it's not just about learning skills, but also about being inspired. Great teachers do that– they inspire singers to strive for greatness and try new things and become better than they ever expected they could be! But bad teachers don't do the right things to help inspire their students, and that can be a real turn off.
Some stop lessons because they're not progressing fast enough for their liking. That said, it takes time to learn and practice and get better… and some people are so impatient that they think they should be world-class after just one session. Just like with most things, there are some ups and downs when working on one's singing ability.
It takes a certain level of commitment to improve your singing ability, and part of that is practice. If a person doesn't want to practice and then they feel guilty, they might just stop lessons because they're done feeling pressured to do something they don't really want to do. Your heart has to be "in it" to keep at it, right? Right. Maybe someone's "only doing this because my mom is making me." Well, that doesn't usually end well.
What are some other reasons people stop singing lessons? Perhaps it's because the teacher ignores music the student wants to do, or no goals are set, so there's no way to measure progress. Or maybe a person's involved in too many pursuits at one time, such that the singing thing gets dropped in favor of school, work, etc.
Sing Like A Star believes that with the right instructor and the right commitment on the part of the person who truly wants to improve their singing abilities, a person can take their singing to heights they never thought they could achieve. If you've stopped lessons elsewhere but are eager to get back "into it," or you're just starting out, contact Sing Like A Star and start your lessons soon. You can get started, here.