Sing Like a Star Studios offers the world's most effective voice lessons, singing instruction, and vocal coaching for all ages and experience levels from beginners to professional singers.
Our teachers have extensive professional performing and teaching experience. 
With Sing Like a Star vocal training you will:
Sing higher and stronger with NO vocal strain!
Eliminate voice breaks!
Sing well in the style of music YOU like – R&B, gospel, musical theater, rock, pop, country, jazz!
Learn to sing like a star!
You can take voice lessons in-person at our conveniently located Sing Like a Star Studio in Roswell GA (30076) or from anywhere in the world with our Online Lessons.
Our students have appeared (and won!) on The Voice, America's Got Talent, American Idol and X Factor.
We currently have students appearing on Broadway, students who have won scholarships to prestigious universities and college musical theater programs, and students who are singer/songwriters creating a buzz in the music industry.
We also love working with "regular people" who want to pursue their love of singing!
"When you want the very best, choose SLaS!"
Here are just a few of our many success stories:
Angelica Hale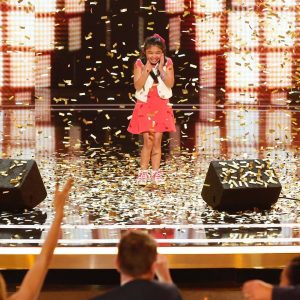 Article in the Atlanta Journal Constitution

Angelica Hale of Johns Creek was not an overnight sensation. The ten-year-old vocal prodigy had been spending years in vocal training to get to the point of almost winning "America's Got Talent" Wednesday night.
Tricia Grey, a vocal coach for 40 years, owner of Sing Like a Star Studios in Roswell, GA, began working with Hale when she was just five years old.
At first, Grey was reluctant to take her on given her young age but she realized quickly that Hale was a hard worker.
"I'd give her something and she'd get it right away," Grey said. "Someone else would have to practice things she'd pick up scary quick. I've never seen a child do that."
Angelica's work ethic is unparalleled, she added. "She never missed a lesson all these years," Grey said. "She never phones it in. She's never tired. She's never bored even doing vocal exercises. She'd go home and work and work. Being a singer is like being an athlete. There's a reason she has this ability to sing from the heart. She's not worried if her voice is going to work. She knows it's going to work. She put in the work to get it there."
" Miss Tricia, thank you so much for all your work with Angelica.  Your vocal technique and training are awesome.  Angelica's many opportunities, including Disney, Opera, Musical Theater and Pop are all largely due to your guidance and instruction.  You are the best." James Hale
Angelica performing in a Sing Like a Star Showcase at age six.
---

ISABELLA
I'm so grateful for my work with Tricia Grey at Sing Like a Star Studios! Her expertise and knowledge about the voice are unparalleled. She has an amazing ability to inspire confidence in a singer while quickly developing their vocal ability. Thanks to the vocal technique I learned at SLaS I was able to sail through the grueling American Idol auditions and stand out over thousands of other contestants. If you have the privilege of working with her, you are in great hands! Thanks Tricia, for getting my career off to such a great start!
---
LAURA SUZANNE WRIGHT

Within the first lesson with Tricia I could feel and hear a huge change in my voice, much different than any vocal lesson I had before…my range was wider instantly. At 16 years old I made it all the way to Hollywood with American Idol (Season 5). I know Tricia's lessons and teaching helped get me there! Since American Idol, I have been traveling the world singing and performing and am currently in Los Vegas in the Divas3 show, as well as touring and singing backup for the rock band Journey, and I have released my album, "Here We Go" available on I-Tunes at http//itunes.apple.com/us/artist/ellis-wright/id553517732. I know that Tricia Grey was such a large part of my journey and I cannot express my thanks enough. If you want to challenge yourself, grow as a singer, work with someone who knows exactly what they are doing and can offer the greatest vocal lessons… work with Tricia Grey! Thank you SO much for all your guidance and helping me grow as a performer Tricia!
Laura now performs around the world as a cruise-ship entertainer.  She is also a featured performer in Los Vegas.
---
JENNIFER GELLER
ONE STUDENT'S STORY- FROM NON-SINGER TO BROADWAY WITH SING LIKE A STAR!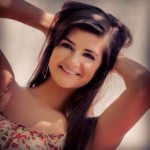 The following story is just one of the hundreds of success stories from Sing Like a Star students.  Jennifer was a dance major at Pebblebrook High School when she came to Tricia, and did not consider herself a singer.  She worked extremely hard and within one year, won several LEAD ROLES in Pebblebrook's musical productions against stiff competition.  And now, she is ON BROADWAY!  Here is the story in Jennifer's own words:
My life has been a complete whirlwind of blessings since I started taking lessons with Tricia at Sing Like a Star Studios.  I began taking voice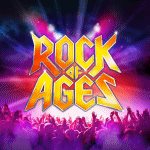 lessons with Tricia as a dance major at Pebblebrook High School, and I have no doubt that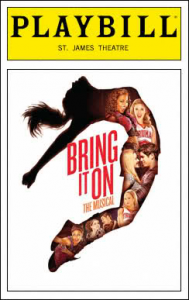 she is the mastermind behind my success from that point on.  Thanks to Tricia, never having sung in a show, I proceeded to win the roles of Amber Von Tussel in Hairspray, Jolene Oaks in Dirty Rotten Scoundrels, Irene Roth in Crazy For You, and Audrey in Little Shop of Horrors.  I knew that musical theater was the career that I had to have. And because of Tricia, and her amazing vocal technique, I had the confidence in my voice to go for it, auditioning for the Broadway National and International Tour of Bring It On: The Musical.  I was cast as Nautica. This year I successfully auditioned and was cast in Rock of Ages. I am forever grateful for the faith that Tricia had in me as a beginner.  In an incredibly short time, she shaped me into the singer that I am and constantly pushed me to my fullest potential and beyond. I am so very thankful for everything she does!
---
SAUDA FULLER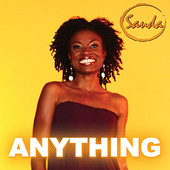 After two years of study with Tricia I was writing my own songs and on a nationwide tour promoting my music. She gave me a terrific foundation in vocal technique, and in songwriting that allowed me to find my way into success in the music business. I have total confidence in my voice and my songwriting now, thanks to Tricia and the Sing Like a Star vocal method!
---
KATRINA ABRAMS
I started voice lessons with Tricia in Los Angeles as a child and won many rounds on the TV show Starsearch before going on to a career in the music business. My vocal training with Tricia has provided the foundation for a lifetime of successful singing!
---
ANDRE MARKS
When I met Tricia, I was at my wits end because I had been diagnosed with vocal nodules, which is sure death to any performer. As much as I use my voice, I needed it to be clear and healthy at all times, or else I would be looking for a new career. With Tricia's guidance and amazing vocal technique, we were able to eradicate the nodules and in fact my voice is far better than in ever was. I now have a 4 octave range, thanks to Tricia. I can sing ANYTHING, male or female songs, and in any style. Tricia encourages and inspires you to reach your greatest potential, and I would not be where I am now, without her help! She is a Master at what she does, and Atlanta is lucky to have her here! The best investment I ever made in my career was my vocal study at Sing Like a Star. If you want the BEST, go to Tricia. You'll only regret it if you don't!
---
SUNNI STEPHENS
I am now performing my show "Clubesque" throughout the world. I have been working with Tricia to perfect my vocals and my stamina for this challenging show. I can honestly say that without Tricia's instruction, my show would just be a dream, but now it is a reality! Here is our most recent performance at the 14th Street Playhouse in Atlanta, Georgia.
---
ANDY VELO
Sing Like a Star Student ANDY VELO- Hot new Country Artist!
I worked with Tricia Grey for 2 years before launching my solo career as a country artist. My career has totally taken off and I am touring the country on the brink of national fame. Thank you Tricia for the vocal foundation that made it happen!
---
 MEAGAN SHARP
FIRST PLACE WINNER OF FOX'S STARS OF TOMORROW CONTEST
ATLANTA — The incredible voices of Georgia's Stars of Tomorrow competition echoed through the halls of the Fox Theatre Sunday evening, but one voice in particular carried above the rest. Meagan Sharp,a vocal student at Sing Like a Star Studios in Marietta, GA, dazzled the crowd with her outstanding performance and was crowned the winner of Variety's second annual vocal competition. "The level of talent was off the charts," said Variety of Georgia Executive Director Chase Evangeline Andrews. Meagan's flawless renditions of Shirley Jones' "If I Loved You" and Bach – Gounod's "Ave Maria" stole the show.
"Miss Tricia- thank you so much for transforming my voice. It has changed dramatically since I started working with you. Thanks to you I won FIRST PLACE in the Stars of Tomorrow contest at the Fox Theatre! Thank you Miss Tricia- your training gave me amazing power and confidence!"- Meagan Sharp
---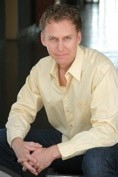 Jayson Smith, professional actor- Rectify, Sleepy Hollow, Vampire Diaries, Footloose

I have been in Theater and performance since I was 9 years old and have studied with many folks along the way. It was not until a year ago when I began training with Tricia that I finally discovered that I am a tenor and not a baritone. For the first time in my career I am singing correctly and loving it. I only wish I had had this opportunity 20 years ago. Who knows where and what I would be doing now.
---
Errion, Singer/Songwriter/Actress
Without the inspiration and guidance of Tricia Grey, I would never be where I am today- a professional recording artist and actress. The vocal technique I learned from Tricia transformed my sound- My high notes are secure and strong and I have complete confidence in my voice, thanks to Tricia! She is absolutely the best teacher you will find, in Atlanta, or anywhere! I can handle any vocal challenge the producers want to throw at me, and I am totally secure in my live shows, knowing my voice will always be at it's best as long as I am working with Tricia Grey. She is dedicated, devoted, and driven to make her students successful and to empower them. Her expectations are high, and so is the result you will get from working with her. She also teaches songwriting, and learning that skill from Tricia has made all the difference in my career!
---
Don Christian, Recording artist, Adiktivesounz.com
The vocal training I got at Sing Like a Star has gotten me to where I always dreamed I could be- My voice is now strong enough to record nonstop all night studio sessions. My high notes are the best, and I have amazing power and control. Thanks Tricia!!!! I eternally grateful!
---
Jenelle Chin Lucas
Tricia is amazing! Her ability to tailor each lesson to my immediate needs is phenomenal. She was able to get my voice right back on track in no time! I now enjoy the power and amazing high notes that always eluded me before. My voice is strong and healthy and I can sing riffs and runs for days. Tricia is the best! She will help you to sing in the style you love best- I love R & B, and she is really good at helping you to get the high notes! Most teachers try to get you to sing in THEIR favorite style, or else they don't really have the "chops" to teach R & B, but Tricia is the real deal. She was a professional singer herself in Los Angeles, so she knows the music business. If you want the best, go to Tricia Grey and Sing Like a Star Studios!
---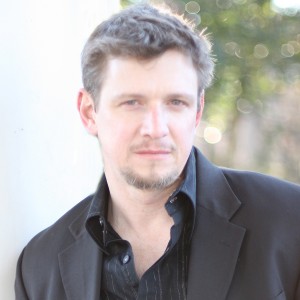 Patrick Fallon, musician
Being a professional musician, I have been exposed to many talented singers and teachers. Thus, I can say with conviction that Tricia is nothing less than phenomenal. I have been a student of Tricia's for about a year. I came to her with no real vocal experience and a genuine cluelessness about the art of singing. Within a few short months, I was already better understanding and playing my vocal instrument; and now, a year later, I am much improved and continue to progress weekly. I strive to improve solely for the love of music. In Tricia, I have found a fellow musical aficionado as well as a gifted, guiding master. She is one of the pre-eminent vocal teachers in America, and we are very blessed to have Tricia in Atlanta.
---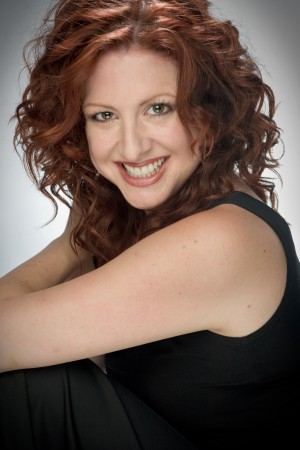 Diane Mitchell. actress
I trained with Tricia for 2 years. When I first ventured into her studio, not only did I not have access to my full range, I had a vocal break a mile wide! Tricia calmly and strongly led me through her amazing method . She was consistent, knowledgeable, encouraging, and driven. As my voice grew in confidence, strength, and quality, so did I. In singing pop and musical theatre, vocal strain and fatigue are your biggest enemies, my voice is rarely tired, and I know how to sing big without straining, I attribute this fact to Tricia's relentless pursuit of excellence! I have now often thanked Tricia in my personal bios. She taught me everything she promised, and she gave me the tools to pursue the thing I love most in life… theatre!
---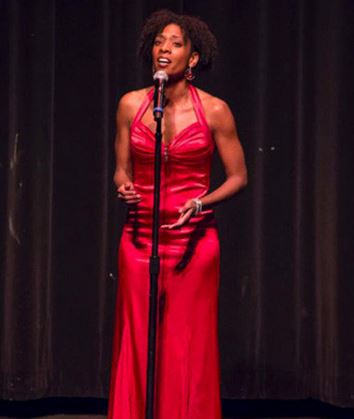 Darra Edwards
Thank you so much for your encouragement and support. God has gifted you immensely in your talent and skill. Whoever said "those who can't do, teach" never met a person as phenomenal as you are. You have blessed me through your gift.
---
INDIE ROCK BAND VON GREY
We had the pleasure of studying with Tricia Grey when we were just getting started with our career.  We have no doubt that the vocal technique we learned from Tricia is the foundation of our current success as artists.
---
Laura Sully, singer/songwriter
Tricia Grey changed my beginner's voice to a rock singer's lead voice! I now have incredible power and control over my high notes. I am living my dream of performing with a rock band, thanks to Tricia. She taught me how to write my own songs, and now I have record label interest, am singing in several bands, and I am realizing my full potential as an artist. I could not have accomplished any of this without Tricia's guidance and instruction.
---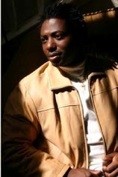 Freddye Okoye
Tricia my Dear, How I wish I had met you earlier! I have taken voice lessons for over six years, and after only one month with you, I have a completely new and exciting voice! I have never sounded the way I sound now, after only four weeks! My voice is much fuller, easier, and smoother. For the first time, I have a vibrato! My high notes are easy and strong, and my "break" is already almost smoothed out! I am singing notes I never even knew I had, with ease and confidence. I sang "Amazing Grace" for my former coach, and HE was amazed! He said he never could have believed that my voice could be this big! Tricia, I am so happy with my voice that all I want to do is sing. I have finally found the Doctor (You). I am here for the long haul and I will never record another album without you! I am so blessed to be your student- Thank you!
---
Cindy Lou Harrington, President Georgia Music, Industries Association, Atlanta
I have seen firsthand how she motivates, inspires, and helps everyone do their absolute best! She is one of Atlanta's premier voice teachers. I recommend her highly! In fact, my daughters also study voice with Tricia.
---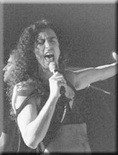 Cameron Flener, lead singer , Velcro Pygmies

Tricia didn't try to change my voice – She just gives me more ability to Rock with the voice I have!
---
Andre Marks
I was first introduced to Tricia about 2 1/2 years ago when my voice just sounded a mess. I knew I could sing better than that, but my range was so limited all of the sudden. Speaking for a living had caused vocal nodules. My chest voice was raspy and I had no head voice at all. Tricia skillfully used the Speech Level Singing technique to rebuild my voice. I can now sing the high notes as well as the low notes without all of the breaks in between. Tricia is a master at teaching voice, songwriting and performance. I highly recommend Sing Like A Star to anyone attempting to make it in the industry. You'll only regret it if you don't!
---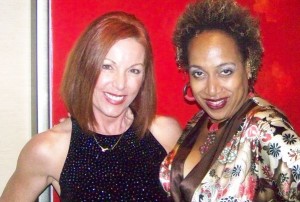 Nicole Hill
Where would I be without Tricia Grey? Certainly not where I am now….singing in a Broadway Show! Tricia helped me find and strengthen my "mix" and now I can sing any Gospel, Theatre or R and B song they throw my way, easily and without strain. Without her training I never would have been cast as a lead in a Broadway show where I have to sing high, loud and hard, every rehearsal and every show! My voice has never been better, even after many hours a day of hard rehearsals and 6 shows a week. Thank you Tricia!!!!! You are undoubtedly the best voice teacher in Atlanta and (in my opinion) the world!!!!!
---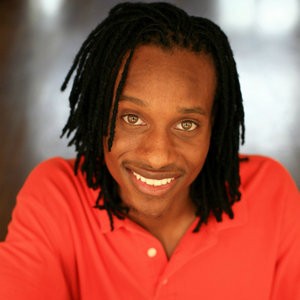 CHARLES KEEN, actor
Thanks to Tricia, my audition for the new Glee Project was successful! I now have control over my high notes, and I sing stronger than I ever thought I possibly could. Thank you Tricia Grey!
---
"Tricia Grey is an incredible teacher. She has given me a strong, powerful voice with great high notes. She knows how to build voices, and she understands the science of vocal production. If you want a teacher who can "do it" as well as "teach it", a professional who will get you there fast, call Tricia Grey. You're just wasting your time and money anywhere else! Tricia is the reason I am a recording artist today." – Chantal Roberts, recording artist
---
"Tricia is not only great with professional level singers-she knows how to get the best out of younger singers too. My daughter had a "typical child's" voice when she started with Tricia at age 9 and now she is a powerhouse- singing professionally, doing gigs all around Atlanta, and writing her own songs. She has been offered a record deal in Nashville, thanks to the vocal and songwriting instruction she received from Tricia Grey. We will be with her for life!" – Sandy Jacobs, mother
---
AND HERE ARE SOME OF OUR YOUNGER SINGERS WHO ARE CURRENTLY WORKING AS PROFESSIONALS:
RAYVEN BAILEY
Miss Georgia Peach, International Junior Miss, Little Miss Cobb, Miss American Preteen
Working with Tricia Grey, I have now won many talent and beauty pageant contests. I am totally confident with my voice and secure in my performances now! I used to have problems with my higher notes but now I get lots of applause at every contest, and the judges always say how strong my voice is! Thanks Miss Grey!!!!!
---
KAYLIN MCCLURE
Sing Like a Star Student KAYLIN MCCLURE- winning the Kennesong Talent Competition rocking the house with "Barraccuda" by Heart. Who says kids shouldn't study voice? This is the result of one kid who does!
Thank you Miss Tricia for giving me the world's best vocal technique- Since I started studying with you, I am performing almost every single week. I know I am going to reach my dream of being a professional artist, thank you!!!!!!!!!!! Tricia Grey's Sing Like a Star is the BEST!
---
Jonah Verdon, performing on Broadway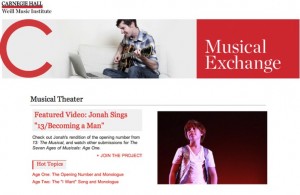 Dear Miss Tricia
I just wanted to share the good news that my video was featured on the home page at Carnegie Hall Musical Exchange! And I am SO honored – Leslie Stifelman, who is Musical Director and Conductor for "Chicago: The Musical" on Broadway, wrote me an awesome note about my performance:
Jonah I'm just totally stunned by how great this is and we are all so proud of you. This is a fantastic, epic performance.  You are navigating so many things well – just the registration alone is a mountain to climb.  Every register was perfect, in tune and with great color.  Your breath control (how bout the long note with nice vibrato and tone) your rhythm, your diction, your overall storytelling – you really captured the frenetic energy and essence of what the composer was looking for in describing someone on the cusp of turning 13.  I'm tempted to send this to JRB to see what he thinks!" (That would be Jason Robert Brown). 
Thank you so much, Miss Tricia,  for helping me learn to sing!
Jonah Verdon
(currently performing on Broadway).
---
---
Amber Granderson
---
FROM MICHAEL JACKSON'S VOICE TEACHER SETH RIGGS, CREATOR OF SPEECH LEVEL SINGING:
>Dear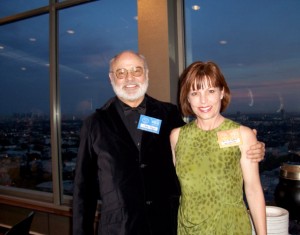 Tricia: I can hardly imagine a vocal technique teacher more eminently qualified to teach singing than you. You've sung it all- Blues, Rock-n-Roll, R & B, Jazz, Opera, you- name-it. The common thread to accomplish all these vocal avenues is your intimate knowledge of how to bridge the registers from chest to head voice. Your students will be extremely blessed to have access to your rare experience.
Most Sincerely,
Seth Riggs
(Teacher of Michael Jackson, Stevie Wonder, Ray Charles, James Ingram, Josh Grobin, Beyonce, Usher, and thousands more).
Tricia Grey, MM, was trained by Seth Riggs in Los Angeles from her teenage years and began teaching the SLS technique at the age of 20, while performing professionally in Rock, Jazz, and R&B bands in the Los Angeles area.
Her astounding ability to switch vocal styles from Rock to R&B to Opera is directly attributable to her vocal training in SLS.
Tricia was a Level 5 (the highest level possible) Certified Speech Level Singing Instructor, and was honored with several awards from SLS.
She created the instructional teachers training manual for Speech Level Singing Instructors worldwide, and she was the Educational Advisor (EAG) for SLS in the Southeast States for five years.
QUESTIONS?
Please email our Sing Like a Star support team at support@singlikeastar.com or call our support team at 404-790-1830 Monday-Friday, 10-6 pm EST.
For all questions about lessons at SLaS please visit this page: LINKS TO REVIEW BEFORE BOOKING
We look forward to helping you Sing Stronger…Sing Higher…and Sing like a Star!