LEARN TO WRITE SONGS WITH AN INDUSTRY PROFESSIONAL!
Learn to write hit songs like an industry professional! Songwriting is a very marketable skill in today's music industry- ask Taylor Swift!
Studio founder Tricia Grey, MM enjoyed a lengthy career as a professional singer/songwriter in Los Angeles, CA before moving to Atlanta. For over 20 years she toured, recorded, and wrote songs in some of LA's most famous recording studios, working with many of the top names in the music business. She maintains her connections with professionals in the music scene in Los Angeles, Nashville, and New York, and she gladly refers qualified students.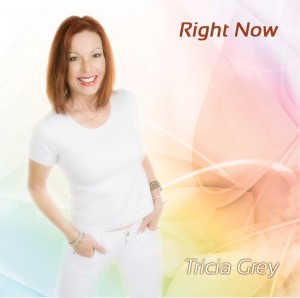 She released her 10th CD of original music in 2010. She has recorded in Los Angeles, Nashville, London and New York, working with some of the music industry's best producers.
Why not study with a teacher who has a proven track record in the music industry as a professional singer/songwriter!
Tricia Grey MM, has developed a quick and easy approach to songwriting that will have you creating your own songs in no time-even if you do not currently play an instrument. Starting with learning to play chord progressions on the piano, you will then learn to create melodies to go with those progressions, and lyrics that are commercial for today's music styles. Then you will learn how to record your song in the studio.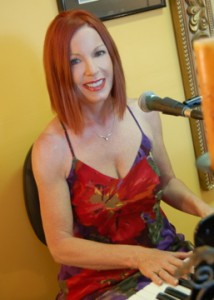 Many people have the idea that if they write some words to a "beat" provided by someone else, that constitutes songwriting. But songwriting is so much more than that. There are many spokes to the songwriting wheel. Songs are comprised of words (lyrics), chords (harmony), tune (melody), rhythm (beat), and song structure (how you deal with verses, choruses, bridges, etc). All of these are equally important in learning to become a good songwriter.
There are a few rules about songwriting that can really improve the quality of your writing. For example: choruses should differ from verses in every way- melodically, harmonically and lyrically. Another important element to good songwriting is song structure- where you put the chorus, verse, and bridge of your song. What is popular as far as song structure changes over time- you have to stay current with the trends that are happening now instead of trying to imitate what was popular from the trends of the past.
Learning how to write great "hooks" and where to use them can also make a huge difference as to whether your song becomes commercially successful or not.
At Sing Like a Star we will teach you how to address every aspect of songwriting- how to "drive home the hook", how to write great titles, how to play and accompany yourself and create chord progressions that go with your melodies, how to improve your lyric writing and polish your song so it will be competitive in today's market.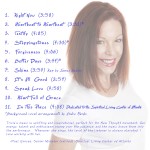 Songwriting is very fulfilling and creative and it is something that is almost a requirement in today's music world. Very few artists today are signed on their voices alone- those who are getting record label interest bring much more to the table in terms of being able to write their own songs.
Even if you have never played an instrument you can learn to write your own songs at Sing Like a Star! And learning to play an instrument, such as piano or guitar, will make you a better singer- it will improve your musicianship skills like intonation, rhythm, phrasing, and style.
Here are some samples of Tricia Grey's songs:
Track Listing
"Right Now", the new CD by Tricia Grey, will move you to laughter, to tears, and will inspire you to get up and dance! With an exhilarating combination of positive, uplifting and inspirational lyrics set to jazz, blues, gospel, rock, and world beat music, this album will appeal to all lovers of good music. Unique and soulful lead and background vocals make this album a harmonic delight to listen to. Tricia is thrilled to be writing about subjects that will empower and inspire her listeners. Her songwriting speaks to life's lessons learned, in a way that touches your heart. And she knows how to rock, too!

All songs written by Tricia Grey, ASCAP. For bookings, please contact Tricia at support@singlikeastar.com

Developing your songwriting skills at Sing Like a Star could well be your entrance into a career in music.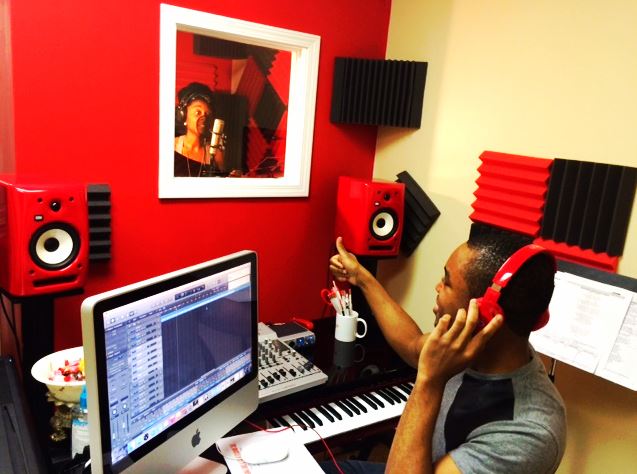 GETTING STARTED
To get started, simply register for a Professional Voice Evaluation ($30) where we can meet with you either in-person at our Roswell, GA location or online with Zoom to assess your voice and demonstrate just how quickly YOU can learn to Sing Stronger….Sing Higher….and Sing Like a Star!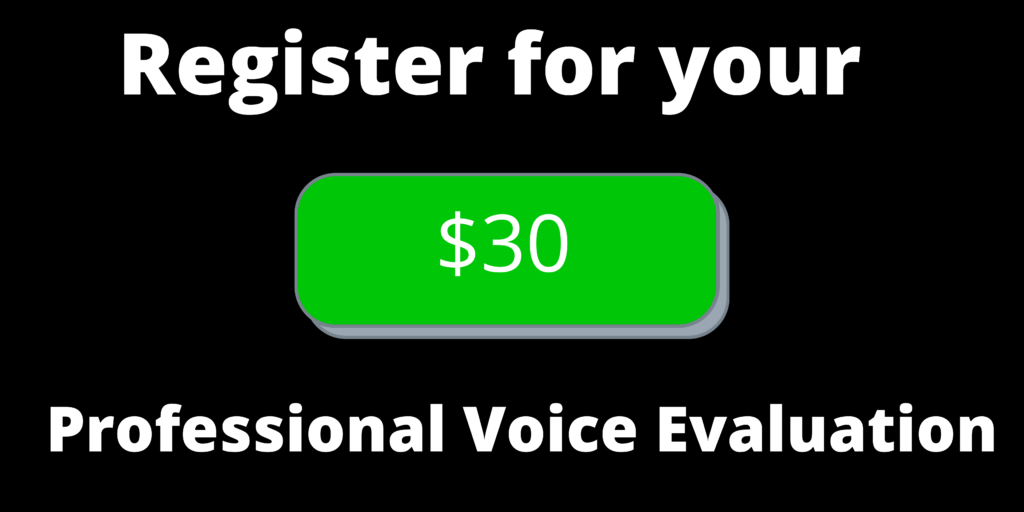 OPTIONS FOR STUDY
600 Houze Way, Roswell, GA 30076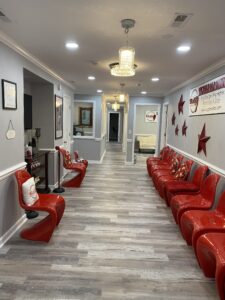 Or, you can take online voice lessons through your computer or mobile device (i-phone, i-pad, i-pod touch, Android) any day of the week.
Online voice lessons with Zoom are just as effective as in-person lessons- but you don't have to drive! We have been teaching Zoom lessons around the world for many years, so we are experts at making the experience very much like being there in person! What a great stress and time saver, and so convenient!
TO GET STARTED WITH SONGWRITING AT SLAS

1. Download and read: INFORMATION AND FAQ . This document answers all your questions about lessons at SLaS.
2. Register and pay for a Professional Voice Evaluation with the teacher of your choice. Read about the teachers by clicking one of the links below:
*Choose Master Teacher and studio owner Tricia Grey, MM (if you are a student of any age who is highly motivated or considering becoming a professional singer) or an SLaS Associate Teacher. (if you have financial constraints or are just exploring singing for fun).
At the Professional Voice Evaluation your teacher will assess your voice and songwriting ability, find a spot in their regular weekly schedule, and reserve your first month of sessions (if you decide you want to commit to the lessons).
The purpose of the Professional Voice Evaluation is…
FOR YOUR SLaS INSTRUCTOR TO:
a) Professionally assess your voice and share with you our plan to address your unique vocal challenges with the SLaS Eight Steps of Vocal Development Program.
b) Provide you with a sample of what the SLaS lesson experience is like.
c) Give you the opportunity to commit to regular weekly lessons in the teacher's schedule if you would like to do so.
AND FOR YOU TO:
a) Receive a professional evaluation of your voice, your current level of vocal technique, and a specific plan to address vocal challenges.
b) Discuss your musical and career goals with us and receive feedback about how we can help you achieve them.
c) Reserve a weekly lesson time in your SLaS instructor's schedule and prepay for your first month of sessions, (if you decide you would like to commit to the lessons).
RATES FOR STUDIO OWNER TRICIA GREY, MM
Lesson Options Available (Ranges from $80 – $150 per hour, to be discussed during Professional Voice Evaluation):
Weekly Lesson Rates by Contract, PrePaid Monthly
Bi-Weekly Rates by Contract, Only Available if there is Someone to Fill the Alternate Week, PrePaid Monthly
Drop-In Rates – No Contract, Limited Availability
We look forward to helping you Sing Stronger….Sing Higher…..and Sing like a Star!