"If you understand others you are smart.
If you understand yourself you are illuminated. ― LaoTzu, Tao Te Ching
This blog will be helpful for those students who are thinking of transferring after the first semester, and will serve as a great resource for high school seniors who are now starting to really think about college next year.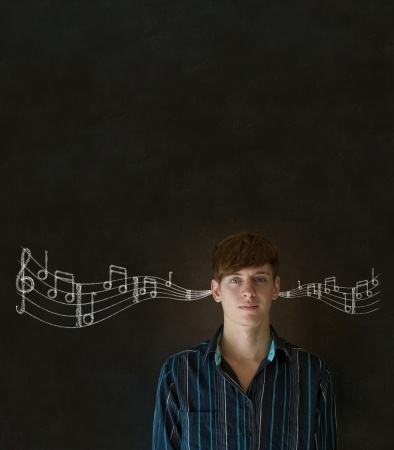 Start the process now!  I will be writing more blogs about the college audition process so check back on www.singlikeastar.com!
***
Most colleges still favor the classical music degree track and the music education degree track. However degrees in musical theatre and in commercial music are becoming more popular and attract large numbers of students competing for often limited spots in the musical theatre programs.
If you are a younger singer looking for a commercial music degree program I recommend the Musician's Institute in Los Angeles (www.mi.edu), as well as Berklee in Boston. Berklee also has great online courses in songwriting and the music business. Contact them at www.online.berklee.edu. Florida State and Belmont both have commercial music degrees.
It's not necessary to have a degree in music in order to succeed in the music business, but if college is in your future I can't think of a more fun way to spend the time! You are surrounded by like-minded individuals all day long and are immersed in music, as well as getting guidance from seasoned professionals.
If musical theater is your goal my strong recommendation is that you do a degree program in a city where you will also be able to audition for professional productions. Although the schools usually discourage this because they don't want to lose their best students, I would advise using the time you are there to be seen and start making inroads into the real business. College can be a nice place to hide out and sort of pretend you are a real singer, but after you graduate you are basically on your own. Use those years wisely. Sneak out and do every audition you possibly can.


One caveat about studying voice in any music degree program: you may be assigned to a voice teacher who knows little or nothing about teaching mix. This happens more often than not. In order to keep your voice functioning at its best, you need to keep up your mix technique by studying privately off campus or by skype with a teacher who understands mix. Otherwise you might come out four years later with a degree and a broken voice. It happens all the time.
Schools to check out are:
AMDA (American Academy of Dramatic Arts). You do two years in New York and two years in Los Angeles.
NYU/Tisch (New York, NY)
Carnegie Mellon University (Pittsburg, PA)
University of Michigan (Ann Arbor, MI)
Oklahoma City University (Oklahoma City)
University of the Arts (Philadelphia, PA)
Cincinnati College Conservatory of Music (Cincinnati, OH)
Elon University (Elon, NC)
Boston Conservatory (Boston, MA)
Ithaca College (Ithaca, NY)- 4 hours from New YorK
Syracuse University (Syracuse, NY)
Otterbein University (Westerville, OH)
Webster University (Kansas City)
Pace University (New York City)
Point Park University (Pittsburg, PA)
University of Hartford – Hartt School
Pennsylvania State University (Pennsylvania PA)
Northwestern University (Evanston, Il)
Montclair State University (Montclair, NJ)
Roosevelt University (Chicago, Il)
Emerson College (Boston, MA)
California State University, (Fullerton (Fullerton, CA)
Shenandoah Conservatory (Winchester, VA)
Muhlenberg College (Allentown, PA)
Marymount Manhattan College (New York, NY)
Florida State University (Tallahassee, Fl)
Coastal Carolina University (Conway, SC)
Baldwin–Wallace College (Berea, OH)
Ball State University (Muncie, IN)
Barry University (Miami Shores, FL)
Boston University (Boston, MA)
Brigham Young University — Provo (Provo, UT)
Carnegie Mellon University (Pittsburgh, PA)
Catholic University of America (Washington, DC)
Emerson College (Boston, MA)
Indiana University Bloomington (Bloomington, IN)
New York University (New York, NY)
Northwestern University (Evanston, IL)
Pace University (New York, NY)
Pennsylvania State University — University Park (University Park, PA)
Point Park University (Pittsburgh, PA)
Rider University (Lawrenceville, NJ)
SUNY — Purchase College (Purchase, NY)
University of Miami (Coral Gables, FL)
University of Redlands (Redlands, CA)
University of the Arts (Philadelphia, PA)
Wagner College (Staten Island, NY)