If you live in Norcross and you or your child are looking for private lessons with an amazing singing teacher you are in luck! The world's best private lessons are very close to you at our beautiful Roswell location, just north of Mansell Road.
And, if you don't even want to drive that far, we offer online lessons with Zoom!
Can't always drive to Roswell? Not a problem! We also offer online singing lessons via zoom.
When you take private lessons with a Sing Like a Star singing teacher, you will learn to eliminate voice breaks, learn to mix and belt like the pros and even train your voice to sing in your favorite style: jazz, country, R&B, gospel and more.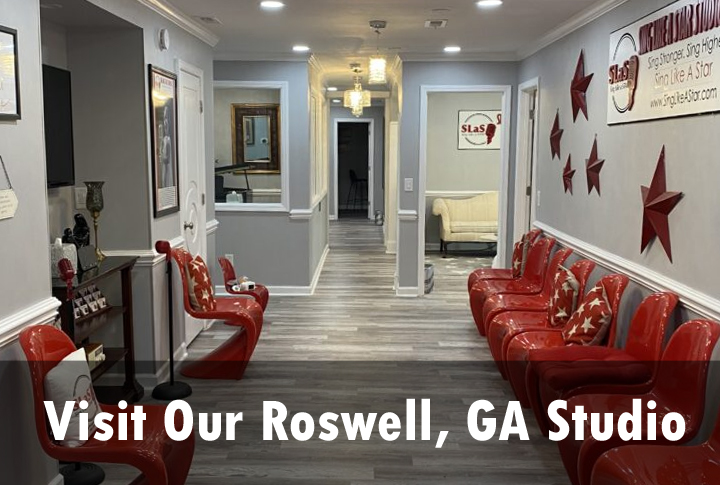 Learn to Sing Like a Star with Professional Vocal Teachers near Norcross
When you register for private lessons at Sing Like a Star you not only train your voice, but you will also learn how to perform! We do professional showcases twice yearly so our students' talents can shine!
Your Sing Like a Star singing teacher will train your voice with our organized sequential skill-building method that develops power, high notes, flexibility, and style. If you work hard, you could join the elite list of students who have appeared on, and won, talent competitions including America's Got Talent, The Voice, American Idol and X Factor.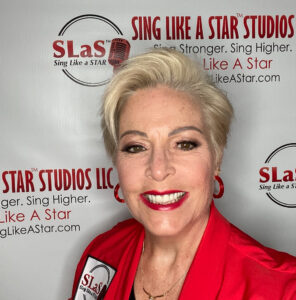 Why Take Private Lessons at Sing Like a Star?
The SLaS method is an organized skill building method- not just the typical "warm up, sing a song, and go home" approach.
You will see results quickly- if you practice daily
Wherever you are in your vocal development, whether you are a beginner or a pro, we have the tools to take you to the next level.
We are conveniently close to Norcross – just take Holcomb Bridge straight to the studio!
On the days when you don't want to drive, you can conveniently take your lesson with Zoom!
You will learn to sing in any style you enjoy – rock, pop, R&B, gospel!
You will learn be learn to be a professional performer in our twice yearly showcases!
Watch this video to learn all about lessons at Sing Like a Star Studios:
To register for private lessons with an amazing Sing Like a Star singing teacher, register for a Professional Voice Evaluation ($30) by clicking on the red button below:

---
Sing Like a Star Studios has been providing vocal lessons and voice coaching to our clients in Dunwoody for over 20 years. Come and learn to sing with us!
QUESTIONS? Please email our Sing Like a Star support team at support@singlikeastar.com; call our support team at 404-790-1830 Monday-Friday, 10 am-6 pm.