To GET STARTED, you must first register for a CONSULTATION AND VOCAL EVALUATION.  This is an introductory session where you will meet with us to have your singing or songwriting professionally evaluated, discuss your goals, and find a regular weekly spot in the schedule.
Time challenged? Don't have time to visit each page on this site?  DownloadStudent Info and FAQ 2014 here!
 WELCOME to Sing Like a Star Studios- your premier source for singing lessons, vocal coaching, and songwriting instruction!
At Sing Like a Star Studios, you will learn to:
Sing higher and stronger with NO vocal strain
Eliminate voice breaks
Sing well in the style of music YOU like- R & B, Gospel, Musical Theater, Rock, Country, Jazz
Sing riffs, runs and licks for R & B, Jazz,  and Gospel styles
Record in the studio
Write your own songs
Develop your performing skills and artistry and perform in professional showcases
Sing with the vocal technique used by today's top recording artists and Broadway stars, including 130 Grammy and Tony Award winners
Sing with the vocal technique recommended by the music industry's most successful producers-the technique recommended by the producers of American Idol, Glee, The X-Factor, Made, and The Voice
Sing like a Star!
INFORMATIONAL VIDEO          
Founded in Los Angeles by internationally renowned vocal instructor Tricia Grey, MM, Sing Like A Star Studios provides unparalleled training to aspiring and professional singers and songwriters in every musical genre. Sing Like A Star brings the world's most sought after vocal instruction and voice lessons to the greater Atlanta area with in-person lessons at our two conveniently located studios (Marietta 30068 and Alpharetta 30004-30009), and to the world via skype, ichat and speakerphone distance lessons.
Sing Like A Star educates, prepares and inspires a wide-ranging clientele from all genres of music. Rock, Pop, Country, Jazz,     R & B, Gospel, Contemporary Christian, and Musical Theatre singers develop the vocal skills at Sing Like A Star® studios that allow them to shine in their chosen musical style.
We work with all levels of ability from beginning to advanced levels.
We also specialize in keeping the professional singer's voice healthy and strong, without changing their unique sound and style!
This vocal method (known as "mix") is the preferred training for hundreds of Grammy and Tony winners; it is the most sought after vocal technique in the music industry today. It is the vocal technique recommended by the producers of American Idol, The Voice, X- Factor, and Glee, along with many of the music industry's most respected producers.
Sing Like A Star singers deliver effortless power, amazing vocal control, great high notes, and authentic vocal styling with total consistency- no wonder Sing Like A Star trained singers are at the forefront of today's music industry. Sing Like a Star vocal training  will help you to sing stronger, sing higher, and sing with total confidence- in any vocal style.
But Sing Like A Star singing lessons are not just for aspiring professionals; anyone who loves to sing should consider vocal training. "At Sing Like a Star Studios, we can teach anyone to sing, if they are willing to practice" says owner Tricia Grey, MM.  "Many people think that singing ability is something you either have or you don't- but nothing could be further from the truth. I have had many students through the years who have come to me with perhaps less 'natural' vocal ability, but with tremendous drive, discipline, and work ethic, who now have professional careers!"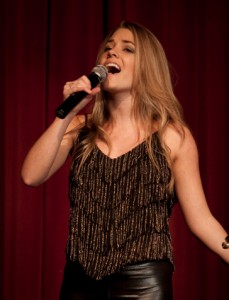 Consider vocal study at Sing Like A Star Studios if you are:
•    A professional singer who would like to maintain vocal health for life, and improve your vocal technique without changing your unique sound.
•    An actor/actress who would like to be a "triple threat".
•    A high school student who would like to get the lead in the musical, or make All-State.
•    A singer who loves to sing popular music in today's styles, rather than a teacher's favorite style.
•    Auditioning for colleges or professional musical theatre roles.
•    A person with a "bucket list" who always wanted to sing.
•    An aspiring Pop, Rock, Jazz, R and B, Gospel, or Country singer.
•    A Musical Theatre singer wanting to make it on Broadway.
•    A Contemporary Christian or church choir singer.
•    An aspiring songwriter who wants to learn how to write hit songs.
•    Anyone who loves to sing!
Whether you are a young singer, a professional, or just have a "bucket list", Sing Like A Star vocal training and songwriting lessons will make your dreams come true!
In addition to the world's best singing lessons and vocal instruction, we offer performance opportunities  in a beautiful state-of-the-art professional theater.  Our Sing Like a Star Singers' Showcases  enable students to combine their new vocal technique with performance skills, and they are great fun too!
We have two great studio locations for private study:
1.  Marietta Studio (close to Atlanta): 320 High Meadow Drive, Marietta   30068- (Bordering Roswell) WINDY HILL EXIT FROM I-75
2.  Alpharetta Studio:  365 Brady Place, Alpharetta   30009- HAYNES BRIDGE OR OLD MILTON EXIT FROM I-400
Or, you could save driving time by studying from home with skype, ichat, facetime, or speakerphone!   Long-distance students have the option of taking phone lessons or internet video lessons via computer using skype or ichat. Speakerphone and Facetime lessons are also available. Many of our students study using skype or facetime on their cell phones. Technology now makes it possible to have a voice lesson from anywhere in the world!  Even local students often use these methods to save driving time.
And if you can't afford lessons with Master Teacher Tricia Grey, MM, you can learn the same great vocal technique by studying with one of our Sing Like a Star Associate Teachers.
We offer  Performing Group classes called Kidstars and Broadway Stars Any currently registered student can participate in these groups. Kidstars is a Glee style class emphasizing harmony and movement and Broadway Stars is for any singer who wants to learn Broadway roles and scenes, along with classes on topics such as auditioning, acting, etc.
Our staff of experts works with professional level singers, as well as providing lessons for children, starting as young as 4-5 years.
And we have world-class piano and songwriting instruction as well as artist development, movement, performance, and pageant coaching! Everything you need to take your career to the next level is right here at Sing Like a Star Studios!
ANOTHER SING LIKE A STAR STUDENT- BROADWAY BOUND!
ONE STUDENT'S STORY- FROM NON-SINGER TO BROADWAY WITH SING LIKE A STAR!
The following story is just one of the hundreds of success stories from Sing Like a Star students.  Jennifer was a dance major at Pebblebrook High School when she came to Tricia, and did not consider herself a singer.  She worked extremely hard and within one year, won the LEAD ROLE in Pebblebrook's musical production against stiff competition.  And now, she is ON BROADWAY!  Here is the story in Jennifer's own words:
My life has been a complete whirlwind of blessings this past year.  As a senior at the Cobb County Center for Excellence in the Performing Arts at Pebblebrook High School, I had absolutely no idea that I would be cast in a Broadway National Tour shortly after graduating. I began taking voice lessons with Tricia when I auditioned for Hairspray at CCCEPA, and I have no doubt that she is the mastermind behind my success from that point on.
After playing Amber Von Tussel in Hairspray, Jolene Oaks in Dirty Rotten Scoundrels, Irene Roth in Crazy For You, and Audrey in Little Shop of Horrors at CCCEPA, I knew that musical theater was the career that I had to have. There was nothing more that I wanted than to pursue musical theater.
I began college at The University of the Arts in the fall of 2013, exactly one week before auditioning for the Broadway National and International Tour of Bring It On: The Musical in New York City with a song that Tricia had coached me on and helped me master.  I was cast as Nautica with the understudy role of Danielle in the show, and have since been touring the United States. This summer we will be performing in Japan!
I am forever grateful for the faith that Tricia had in me just a year ago as a beginner. She shaped me into the singer that I am and constantly pushed me to my fullest potential and beyond. I am so incredibly thankful for everything she does!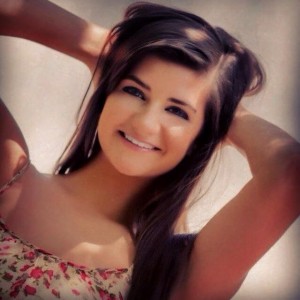 JENNIFER GELLER- NOW ON BROADWAY!

Sing Like a Star Student Jamila Thompson on Team Usher on The Voice!
AJC Article:  Stars of Tomorrow Finalists Wow the Crowd at Fox Theatre-  Sing Like a Star student Meagan Sharp Takes First Place!
ATLANTA — The incredible voices of Georgia's Stars of Tomorrow competition echoed through the halls of the Fox Theatre Sunday evening, but one voice in particular carried above the rest. Meagan Sharp, a sophomore at the University of Georgia, and a vocal student at Sing Like a Star Studios in Marietta, GA, dazzled the crowd with her outstanding performance and was crowned the winner of Variety's second annual vocal competition.  "The level of talent was off the charts," said Variety of Georgia Executive Director Chase Evangeline Andrews. "Each of the finalists gave stunning performances, and I'm sure the judges had a difficult time determining the winner of the evening." Meagan's flawless renditions of Shirley Jones' "If I Loved You" and Bach – Gounod's "Ave Maria" stole the show.
"Thank you Miss Tricia- your training gave me amazing power and confidence!"- Meagan Sharp, winner of the Stars of Tomorrow 2012

"Tricia Grey is an incredible teacher. She has given me a strong, powerful voice with great high notes. She knows how to build voices, and she understands the science of vocal production. If you want a teacher who can "do it" as well as "teach it", a professional who will get you there fast, call Tricia Grey. You're just wasting your time and money anywhere else! Tricia is the reason I am a recording artist today." – Chantal Roberts, recording artist
"Tricia is not only great with professional level singers-she knows how to get the best out of younger singers too. My daughter had a "typical child's" voice when she started with Tricia at age 9 and now she is a powerhouse- singing professionally, doing gigs all around Atlanta, and writing her own songs. She has been offered a record deal in Nashville, thanks to the vocal and songwriting instruction she received from Tricia Grey. We will be with her for life!" – Sandy Jacobs, mother
"Tricia Grey works miracles with voices! She is the BEST in the business!" – The Producers of MTV's show "Made"
"Tricia I can hardly imagine a vocal technique teacher more eminently qualified to teach singing than you!" – Seth Riggs, author of Singing for the Stars and creator of the SLS vocal method
Hi Tricia!
I just wanted to tell you that I booked the Broadway National Tour of Bring It On: The Musical!!!!!!
Thank you so much for everything! I honestly owe so much of this to you!
Jennifer Geller
Hi Tricia,Thanks for all your awesome teaching!  Thanks to you, I am currently performing in New York and am in an Off-Broadway Musical!
Thanks for all your help! I really  appreciate you! Your instruction is the best anywhere!  You ROCK!
Peace, Love and Total Awesomeness, Jonah Verdon
QUESTIONS?  Contact Amanda  at 404- 790- 1830
If you  would  like to speak to a member of our staff, please feel free to call us.  Before calling, please  sure to visit the RATES AND SERVICES and FAQ  and GET STARTED pages for answers to most common questions, such as how to get started with lessons (register for a consultation by clicking the GET STATED tab) and prices (visit the RATES AND SERVICES page).
* All the images on this website are of Sing Like a Star students in performances
Click HERE to download our free gift to you;  "Vocal Health- How to Keep Your Voice Healthy This Winter- and All Year Long" by Tricia Grey, MM
You may receive future emails from singlikeastar.com after submitting this form.
For your convenience, Sing Like a Star with Tricia Grey covers the following areas for singing lessons: Marietta, Atlanta, Alpharetta, Duluth, Dunwoody, Roswell, Norcross, Johns Creek, Sandy Springs, Smyrna, Lawrenceville, Suwannee, Buckhead, and Kennesaw.