At Sing Like a Star Studios we offer many classes including: Voice Lessons, Songwriting, Piano and Guitar, Lessons for Children, and Performance Opportunities. We even offer a Lessons for Less program with our highly qualified and trained Sing Like a Star Associate Teachers. The first step to getting started with any of our classes is to register for a no-obligation CONSULTATION.

WELCOME to Sing Like a Star Studios- your premier source for voice lessons and vocal coaching!
*Every image you will see on this website is of a Sing Like a Star student in live performance.
CHRISTMAS SPECIAL!  GET A FREE VOICE LESSON!
Until Christmas, you can take a FREE VOICE LESSON  with one of our SLaS Associate Teachers  when you register for four lessons (only currently unregistered students)

*Holiday Gift Certificates Available!
aREGISTER  HERE FOR A CONSULTATION.
At Sing Like a Star Studios, you will learn to: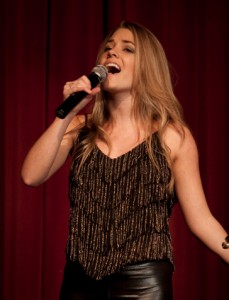 Sing higher and stronger with NO vocal strain!

Eliminate voice breaks!

Sing well in the style of music YOU like-

R & B, gospel, musical theatre, rock, pop, country, jazz!

Sing riffs, runs, and licks- with style!


Record in the studio!

Write your own songs!

Develop your performing skills and artistry by performing in professional showcases!

Sing with the vocal technique used by today's top recording artists and Broadway stars!

Develop the power, consistency, range, flexibility, and natural sound most sought after by the music industry's most successful producers!
Founded by renowned vocal coach Tricia Grey, MM, Sing Like A Star Studios provides unparalleled training to aspiring and professional singers of every musical genre.  SLaS brings world-class vocal instruction to the greater Atlanta area with in-person lessons at our two conveniently located studios (SLaS East Cobb 30068 and SLaS North in Alpharetta 30004-30009), and even more convenient vocal training from anywhere in the world with online voice lessons, one-on-one virtual lessons that are recorded (video and audio) so you can practice!  You can have the world's best vocal training delivered right to your home, car, office, or hotel!

*Want to hear how you will sound after
lessons at Sing Like a Star?  Click here to
listen to our singers!
Sing Like A Star inspires, empowers, and educates a wide-ranging clientele from every musical category.  Rock, pop, country, jazz, R & B, gospel, and musical theatre singers develop the vocal skills at Sing Like A Star Studios that allow them to shine in their chosen musical style.
This is world-class training for contemporary and popular styles of singing, based on scientific research.  We train the vocal muscles-known as intrinsic muscles-to be coordinated and efficient in singing; we teach you to stop engaging the muscles that get in your way and prevent free vocalization.  These are known as
extrinsic interfering muscles.  We build brand new neuromuscular responses that, with consistent practice, become life-long good habits.  Over time your voice begins to function effortlessly; things that used to be impossible for you to sing become easier and easier with this process.
Sing Like A Star singers deliver effortless power, amazing vocal control, great high notes, authentic vocal styling, and incredible consistency- no wonder SLaS trained singers are at the forefront of today's music industry.  SLaS vocal lessons will help you to sing stronger, sing higher, and sing with total confidence- in any vocal style!
We work with all ability and experience levels from beginning to advanced singers.  We specialize in keeping the professional singer's voice healthy and strong without changing your unique sound and style!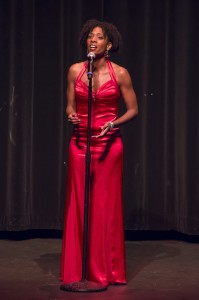 But singing lessons are not just for aspiring professionals; anyone who loves to sing should consider vocal training at Sing Like a Star Studios.
"At Sing Like a Star Studios we can teach anyone to sing if they are willing to practice" says studio owner Tricia Grey, MM.  "Many people think that singing ability is something you either have or you don't- but nothing could be further from the truth.  I have worked with several students through the years who may not have had a great natural vocal ability but had tremendous drive, discipline, and work ethic who now have professional careers!"
Consider vocal study at Sing Like A Star Studios if you are:
•    A professional singer who would like to improve your vocal technique without changing your unique sound.
•    An actor/actress who would like to be a triple threat.
•    A high school student who would like to get the lead in the musical, make All-State, or be accepted into a competitive university or conservatory program.
•    A younger singer who loves to sing popular music in today's styles, rather than a teacher's favorite style.
•    An aspiring professional singer auditioning for musical theatre roles, rock bands, or hoping to land a record deal.
•    A pop, rock, jazz, R and B, gospel, or country singer who wants to develop a unique sound while improving range, power, flexibility, and style, including riffs and runs.
•    A musical theatre singer wanting to make it on Broadway.
•    A Contemporary Christian or church choir singer.
•    An aspiring songwriter who wants to learn how to write hit songs.
•    A person of any age with a bucket list who has always wanted to learn how to sing.
•    Anyone who loves to sing!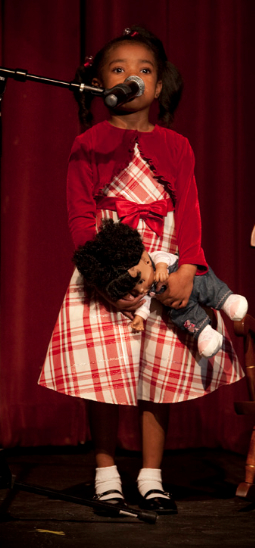 We even have a special program for very young singers (ages 3+)
Our  Lessons for Children program is headed by Associate Teacher Elaine Drennon Little, MFA, MEd, who is a 28-year veteran of public school music teaching.

Our younger singers get a very basic exposure to vocal technique, while playing rhythm instruments, moving, dancing, clapping, singing, playing the piano, and generally having fun!  Elaine has a real love for bringing music to younger singers!

Whether you are a young singer, a professional, or just have a bucket list, Sing Like A Star vocal training will make your dreams come true!
Some questions for you:  Have you ever taken a voice lesson and left that teacher's studio wondering what the purpose of the lesson was?  Have you taken many lessons but not seen the improvements you were looking for?  Does the process of improving your voice seem mysterious?  Has your teacher ever explained exactly what is going on with your vocal folds and the rest of the vocal mechanism when you sing? 
Often vocal training is presented with undefined objectives, vague feedback, and no plan for developing specific muscular coordination.  These ineffective lessons consist of a random "warmup" followed by numerous repetitions of a song.  But the song never seems to get any better.  That's because a "warm-up" delivers little actual improvement in muscular efficiency, strength, or coordination and effects few long-term vocal changes. You need specific solutions to any vocal issue you would like to change- there is a science to knowing how to construct the right scale/vowel/consonant combination to change incorrect vocal habits.  That science is based on an understanding of formants and harmonics and how vowels affect vocal production.  That is a far cry from random warm-ups that do nothing to change incorrect habits.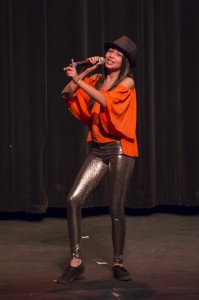 The Sing Like a Star method is based on cutting-edge research in vocal science applied to today's singing styles. This is bel canto vocal training for the contemporary singer!
You don't ever again have to wonder what is going on with your voice or why you are doing a particular exercise!  Sing Like a Star methodology is based on specific objectives and definable outcomes.  It is a sequential and planned program of skill building based on The Eight Steps of Vocal Development, the foundation of the book YOU can Sing Like a Star!  by Tricia Grey, MM.
As you progress through the program you are building efficient muscular coordination, eliminating your old bad habits and replacing them with good ones.  Anything you want to achieve with your voice can be done- one step at a time!  You will always know how far you have come on the path of vocal training and what your next goal will be; your teacher will be glad to discuss the objectives of each step with you, and give you feedback about how you are doing.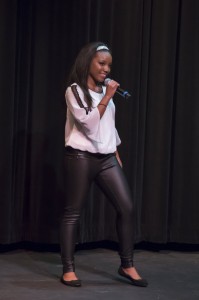 Most importantly, you will soon be able to SING like you never dreamed you could sing!  You will suddenly find your voice doing things you never thought it could do- things that formerly seemed impossible are now easy for you because you have trained the vocal muscles to function efficiently.  AND you can learn how to sing with style-how to sing great riffs and runs-and where those riffs and runs come from so you can learn to create your own improvisations rather than copying another artist.
To find out more about the Sing Like a Star method please visit The SLaS METHOD- What You Will Learn.
In addition to world-class singing lessons and vocal instruction we offer performance opportunities in a beautiful state-of-the-art professional theater.  Our Sing Like a Star
Singers' Showcases  are where students combine their new vocal technique with performance skills.  And they are great fun too!  Every time you perform, you get better.  We video all performances; your teacher will review your performance with you to see what was great, and what needs improvement for the next show.
At Sing Like A Star Studios you have many options to learn the world's most valuable vocal technique:
1.  In-person lessons:  You can take lessons in-person at either of our two convenient studio locations
STUDIO 1: SLaS EAST COBB Just OTP, (Outside the perimeter), Windy Hill exit from I-75 North- convenient for Atlanta, Dunwoody, Buckhead, Sandy Springs, Marietta,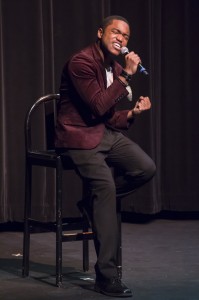 Roswell, Kennesaw. Tricia Grey teaches at the SLaS East Cobb studio every day except Wed and Thur.  The Associate Teachers teach at the SLaS East Cobb studio on Wed and Thur.
STUDIO 2: SLaS NORTH in Alpharetta:- 365 Brady Place, (at Main Street) Alpharetta GA  30009.  Haynes Bridge Exit 9 from I-400 North. Convenient for Alpharetta, Cumming, Kennesaw, Roswell, Johns Creek, Duluth.  Tricia teaches at the Alpharetta studio on Wednesday and Thursday.  There are Associate Teachers at the Alpharetta studio 7 days a week.
2.  Online lessons:  You can take one-on-one  online voice lessons through your computer, phone, or i-pod touch.  This approach is very effective and convenient if you do not live in the Atlanta area or even if you live locally but prefer not to drive.  They are a great stress and time saver!  Save driving time by studying from home with online one-on-one voice lessons.  Rather than Skype, which drops calls, we use a better system called Webex.  Technology now makes it possible to have a voice lesson from anywhere in the world!  Our busy local students often use the internet distance training option, combined with in-person lessons. A video/audio recording of your lesson is sent to you after the lesson.  With today's technology, it's almost like being there in person!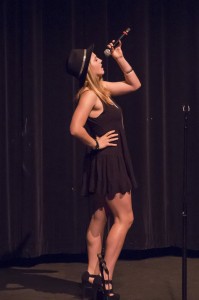 3.  Speakerphone:  You can even take lessons through a speakerphone!
4. Lessons for Less: If you can't afford lessons with Master Teacher Tricia Grey, MM, you can learn the same great vocal technique by studying with one of our highly qualified, trained, and educated Sing Like a Star Associate Teachers.  Our Associate Teachers have university degrees, many years' experience teaching, years of professional performing experience, and they have been trained personally by Tricia Grey to teach the Sing Like a Star vocal method.  They pass rigorous testing in order to become and remain certified to teach at Sing Like a Star   Studios.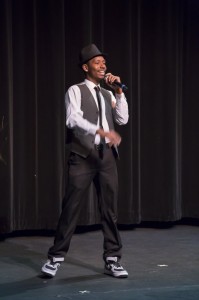 * Students of any age who are pre-professional or who would like to become professional singers should invest in vocal study with studio owner and Master Teacher Tricia Grey, MM
To GET STARTED please  register for a
Want all the information in one place?  Download INFORMATION AND FAQ
In addition to world-class vocal training, we offer piano, guitar, and songwriting instruction as well as artist development,  performance, and pageant coaching.  Everything you need to take your career to the next level is right here at Sing Like a Star Studios!
To get started with any of our classes your first step is to book a consultation with us so we can meet with you to discuss your goals, give you a professional vocal evaluation, and reserve your place in our schedule if you decide you would like to commit to the lessons.  There is a $25 fee for the initial consultation.
Please view our very short informational video:

We want you to know that we require 20-30 minutes practice daily. That is the only way real change and improvement occurs.  We will give you the tools, but you have to put in the work to see the results.  It's a partnership!
To understand why focused, mindful, daily practice is so important please read The Myth of Talent, The Talent Show Syndrome, Practice That Pays Off, and  Become a Successful Singer by Establishing Priorities by Tricia Grey, MM.
To learn more:  Subscribe to the Vocal Tips blog!  Tricia Grey, MM, writes informative blogs about singing, the science of the voice, and everything you need to know to succeed in the music business. This blog has lots of valuable information.  Some of the best blogs are   Singing and Self-Talk, How to Nail a Musical Theatre Audition, and  How to Keep Your Singing Voice Healthy.
For free lessons and vocal tips, subscribe to www.youtube.com/triciagrey
* All the images on this website are of SLaS singers performing in our Showcases.
NAVIGATING THE WEBSITE:
Just about anything you could ever want to know is on the website!  We have even created an instant chat on the home page where you can ask us questions, during normal business hours. Here is the layout of the website- where to find what you are looking for!
RATES/CLASSES 

is the main dropdown menu. This page will tell you the rates for all lessons and the classes that are offered at SLaS.

1

. 

GET STARTED

 

The three easy steps to start transforming your voice now!
2. 

MASTER TEACHER TRICIA GREY, MM

  Rates and lessons with studio owner Tricia Grey
3.  ASSOCIATE TEACHERS 

Meet our Associate Teachers and learn what they can do!
4.  ONLINE LESSONS 

Learn about the convenience of taking lessons with Webex on your computer, phone, i-pad, or i-pod touch!
5. 

LESSONS FOR CHILDREN  Many of our children are already performing professionally- others just want to have fun learning!
6.  SHOWCASES

  Learn to be a professional performer by singing in our Sing Like a Star Singers' Showcases!
7.  PIANO AND GUITAR LESSONS 

Many of our students book hour-long sessions every week, combining voice with piano or guitar lessons.
8.  SONGWRITING 

Many of our students book hour-long sessions every week, combining voice with songwriting instruction.
9. 

PAGEANT COACHING

   Many of our students participate in pageants- a great way to learn poise. We have some of Atlanta's best pageant coaches on our staff. Study voice and win your next pageant at SLaS!
10.  PERFORMING GROUPS 
Many of our students take these extra classes, held once a week, to learn to sing in a group.
GET STARTED

Start the process of transforming your voice by registering for a consultation.
1.  THE SLaS METHOD- WHAT YOU WILL LEARN  

This page describes the SLaS vocal method and why it is the best vocal method on the market today.
FAQ

Any questions you may have about lessons at Sing Like a Star are answered here.
2 LOCATIONS OR ONLINE LESSONS

gives you a map and link to both studios, and offers the online option to you too.
TRICIA GREY, MM

  Meet Tricia, read about her performing career and her research leading to the development of the SLaS vocal method.
1.  TRICIA'S ORIGINAL MUSIC

  Why not study with a teacher who can "do it" as well as "teach it". This is Tricia's 10th CD, and it rocks!
SUCCESS STORIES

 

SLaS students who now have professional careers because of their study with us.
1.  TESTIMONIALS

  Watch videos of SLaS students who are now professionals, and see what this technique can do for you!
VOCAL

TIPS

takes you to the
1.  VOCAL TIPS BLOG

Subscribe to the VOCAL TIPS BLOG on the dropdown under Vocal Tips, for lots of articles on everything from Keeping Your Voice Healthy, to How to Break Into the Music Business!  Stay informed by subscribing to the blog!
2.  LESSON VIDEOS

To view videos that allow you to meet Tricia, hear student lessons, and view Sing Like a Star students performing, please visit this page. These videos will give you a sense of what voice lessons at Sing Like a Star studios are like, and you will be inspired by the student performances.
All these pages are full of information! Visiting these pages of the website will familiarize you with the many opportunities you will have at Sing Like a Star
To GET STARTED please  register for a
Want all the information in one place?  Download INFORMATION AND FAQ
To learn more:  Subscribe to the Vocal Tips blogs!  Tricia Grey, MM, writes informative blogs about singing, the science of the voice, and everything you need to know to succeed in the music business. 
QUESTIONS?  Contact our Sing Like a Star support team by phone at 404-790-1830, by email at support@singlikeastar.com, OR use our instant chat feature on the home page,  Monday- Friday, 9 am-9 pm.  Weekend calls will be returned Monday morning!
 We look forward to helping YOU Sing-Higher-Sing Stronger- and Sing like a Star!
ONE STUDENT'S STORY- FROM NON-SINGER TO BROADWAY WITH SING LIKE A STAR!
The following story is just one of the hundreds of success stories from Sing Like a Star students.  Jennifer was a dance major at Pebblebrook High School when she came to Tricia, and did not consider herself a singer.  She worked extremely hard and within one year, won several LEAD ROLES in Pebblebrook's musical productions against stiff competition.  And now, she is ON BROADWAY!  Here is the story in Jennifer's own words:                                                                                                          
My life has been a complete whirlwind of blessings this past year.  I began taking voice lessons with Tricia as a dance major at Pebblebrook High School, and I have no doubt that she is the mastermind behind my success from that point on.  Thanks to Tricia, never having sung in a show, I proceeded to win the roles of Amber Von Tussel in Hairspray, Jolene Oaks in Dirty Rotten Scoundrels, Irene Roth in Crazy For You, and Audrey in Little Shop of Horrors.  I knew that musical theater was the career that I had to have. And because of  Tricia, and her amazing vocal technique, I had the confidence in my voice to go for it, auditioning for the Broadway National and International Tour of Bring It On: The Musical.  I was cast as Nautica and have since been touring the United States. This summer we will be performing in Japan!
I am forever grateful for the faith that Tricia had in me as a beginner.  In an incredibly short time, she shaped me into the singer that I am and constantly pushed me to my fullest potential and beyond. I am so very thankful for everything she does!
                        Sing Like a Star Student Jamila Thompson on Team Usher on The Voice!                             
AJC Article:  Stars of Tomorrow Finalists Wow the Crowd at Fox Theatre-  Sing Like a Star student Meagan Sharp Takes First Place!
ATLANTA — The incredible voices of Georgia's Stars of Tomorrow competition echoed through the halls of the Fox Theatre Sunday evening, but one voice in particular carried above the rest. Meagan Sharp,a vocal student at Sing Like a Star Studios in Marietta, GA, dazzled the crowd with her outstanding performance and was crowned the winner of Variety's second annual vocal competition.  "The level of talent was off the charts," said Variety of Georgia Executive Director Chase Evangeline Andrews.  Meagan's flawless renditions of Shirley Jones' "If I Loved You" and Bach – Gounod's "Ave Maria" stole the show.
"Thank you Miss Tricia- your training gave me amazing power and confidence!"- Meagan Sharp
"Tricia Grey is an incredible teacher. She has given me a strong, powerful voice with great high notes. She knows how to build voices, and she understands the science of vocal production. If you want a teacher who can "do it" as well as "teach it", a professional who will get you there fast, call Tricia Grey. You're just wasting your time and money anywhere else! Tricia is the reason I am a recording artist today." – Chantal Roberts, recording artist
"Tricia is not only great with professional level singers-she knows how to get the best out of younger singers too. My daughter had a "typical child's" voice when she started with Tricia at age 9 and now she is a powerhouse- singing professionally, doing gigs all around Atlanta, and writing her own songs. She has been offered a record deal in Nashville, thanks to the vocal and songwriting instruction she received from Tricia Grey. We will be with her for life!" - Sandy Jacobs, mother
"Tricia Grey works miracles with voices! She is the BEST in the business!" – The Producers of MTV's show "Made"
"Tricia I can hardly imagine a vocal technique teacher more eminently qualified to teach singing than you!" – Seth Riggs, author of Singing for the Stars and creator of the Speech Level Singing vocal method
QUESTIONS?  email our Sing Like a Star support team at support@singlikeastar.com.  Call our support team at 404-790-1830 Monday-Friday, 12-9 pm EST. Before calling, please visit the RATES/CLASSES , FAQ , and GET STARTED pages for the answers to most common questions. We are also available to answer questions via instant chat on the home page Monday- Friday noon-9pm.
Download our free gift to you:  VOCAL HEALTH- KEEP YOUR VOICE HEALTHY ALL YEAR LONG!  by Tricia Grey, MM
You may receive future emails from singlikeastar.com after submitting this form.
For your convenience, Sing Like a Star with Tricia Grey covers the following areas for singing lessons: Marietta, Atlanta, Alpharetta, Duluth, Dunwoody, Roswell, Norcross, Johns Creek, Sandy Springs, Smyrna, Lawrenceville, Suwannee, Buckhead, and Kennesaw.