At Sing Like a Star Studios we offer many classes including: Voice Lessons, Songwriting, Piano and Guitar, Lessons for Children, Studio Recording, and Performance Opportunities. We offer a Lessons for Less program with our highly qualified and trained Sing Like a Star Associate Teachers and a very unique Little Stars program for younger singers ages 3-8.   The first step to getting started with any of our classes is to register for a no-obligation GETTING TO KNOW YOU intro lesson with the teacher of your choice.

QUESTIONS?  Please email our Sing Like a Star support team at support@singlikeastar.com; call our support team at 404-790-1830 Monday-Friday, 10-6  pm EST; or leave your email and phone number by clicking the instant chat button on the right side of the website; we will get back to you during normal business hours. The instant chat is in place to guide you through the registration process; questions about vocal technique and repertoire cannot be answered by our instant chat staff.

WELCOME to Sing Like a Star Studios-
your premier source for voice lessons and vocal coaching!
Founder Tricia Grey, MM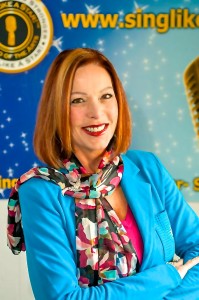 At Sing Like a Star Studios, you will learn to: 

Sing higher and stronger with NO vocal strain!

Eliminate voice breaks!

Sing well in the style of music YOU like-

R & B, gospel, musical theatre, rock, pop, country, jazz!

Sing riffs, runs, and licks- with style!


Record in the studio!

Write your own songs!

Develop your performing skills and artistry by performing in professional showcases!

Sing with the vocal technique used by today's top recording artists and Broadway stars!

Develop the power, consistency, range, flexibility, and natural sound most sought after by the music industry's most successful producers!
Download: INFORMATION AND FAQ
Founded by renowned vocal coach Tricia Grey, MM, Sing Like A Star Studios provides unparalleled training to aspiring and professional singers of every musical genre.  SLaS brings world-class vocal instruction to the greater Atlanta area with in-person lessons at our two conveniently located studios (SLaS East Cobb 30068 and SLaS Alpharetta 30004-30009), and even more convenient vocal training from anywhere in the world with online voice lessons, one-on-one virtual lessons that are recorded (video and audio) so you can practice!  You can have the world's best vocal training delivered right to your home, car, office, or hotel!

                                              Please view our very short informational video:

We get results.  And we get them quickly.
Sing Like A Star Studios, LLC, trains singers in every musical category.  Rock, pop, country, jazz, R & B, gospel, and musical theatre singers develop the vocal skills at SLaS that allow them to shine in their chosen musical style.
This is world-class training for contemporary and popular styles of singing.  With this transformational training, changes happen quickly.  We build the right muscles and create good habits.  Your voice begins to function effortlessly; things that used to be impossible for you to sing become easier and easier with the SLaS method!
Sing Like A Star singers deliver effortless power, amazing vocal control, great high notes, authentic vocal styling, and incredible consistency– no wonder SLaS trained singers are at the forefront of today's music industry.  SLaS vocal lessons will help you to sing stronger,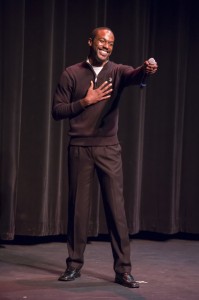 sing higher, and sing with total confidence- in any vocal style!
We work with all ability and experience levels from beginning to advanced singers.  We specialize in keeping the professional singer's voice healthy and strong without changing your unique sound and style!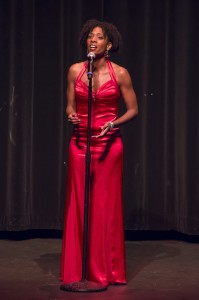 But singing lessons are not just for aspiring professionals; anyone who loves to sing should consider vocal training at Sing Like a Star Studios.
"At Sing Like a Star Studios we can teach anyone to sing- if they are willing to practice" says studio owner Tricia Grey, MM.  "Many people think that singing ability is something you either have or you don't; nothing could be further from the truth. Singing is a teachable skill.  But singing is like athletics-you have to do the work to get the results.  If you do the workouts we give you in the lessons, you WILL achieve the voice of your dreams.

I have worked with many students that did not have  great voices when they started; however they did possess drive, discipline, and work ethic.  As a result of our work together, they have great voices now- and professional careers!"
Consider vocal study at Sing Like A Star Studios if you are: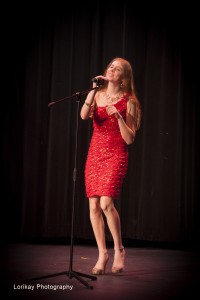 •    A professional singer who would like to improve your vocal technique without changing your unique sound.
•    An actor/actress who would like to be a triple threat.
•    A high school student who would like to get the lead in the musical, make All-State, or be accepted into a competitive university or conservatory program.
•    A younger singer who loves to sing popular music in today's styles, rather than a teacher's favorite style.
•    An aspiring professional singer auditioning for musical theatre roles, rock bands, or hoping to land a record deal.
•    A pop, rock, jazz, R and B, gospel, or country singer who wants to develop a unique sound while improving range, power, flexibility, and style, including riffs and runs.
•    A musical theatre singer wanting to make it on Broadway.
•    A Contemporary Christian or church choir singer.
•    An aspiring songwriter who wants to learn how to write hit songs.
•    A person of any age with a bucket list who has always wanted to learn how to sing.
•    Anyone who loves to sing!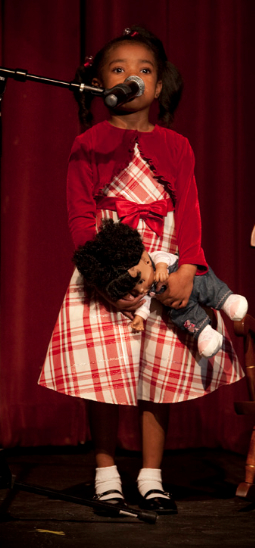 We even have a special program for very young singers (ages 3-8) called LITTLE STARS!

Our  Lessons for Children program is headed by Associate Teacher Elaine Drennon Little, MFA, MEd, who is a 28-year veteran of public school music teaching.

Our younger singers get a very basic exposure to vocal technique, while playing rhythm instruments, moving, dancing, clapping, singing, playing the piano, and generally having fun!  What a great way to start their musical journey!

Whether you are a young singer, a professional, or anyone who would love to be able to sing,  Sing Like A Star vocal training will make your dreams come true!
        QUICK ANSWERS TO THE MOST FREQUENTLY ASKED QUESTIONS
We hope you will visit each page of the website for more complete answers to your questions.  However, we know you are busy, so here are some quick answers to the most frequently asked questions:
For all the info in one handy place, please download: INFORMATION AND FAQ 
TO REGISTER:  GET STARTED
First, you will need to do a little reading on the website. You need to know your preferences regarding location and the teacher you feel is best suited for you. Our support staff can help guide you. Please email our Sing Like a Star support team at support@singlikeastar.com or call our support team at 404-790-1830.
Decide which location is best for you:

East Cobb, Alpharetta, or online (or a combination of these!).

Decide the level of teacher you would like to work with:

Master Teacher and studio owner Tricia Grey, MM or a highly qualified and trained SLaS Associate teacher.
Go to the

GET STARTED

page.   Register for a no-obligation 

GETTING TO KNOW YOU

intro lesson with the teacher of your choice; either Master Teacher and studio owner Tricia Grey, MM or a highly qualified SLaS Associate Teacher.  

Once you register online, a member of our support staff will contact you by phone to set up your lesson time.

Students who are highly motivated, pre-professional, or who think they might wish to become professional singers should invest in lessons with Tricia Grey, MM.

Students of all ages who are exploring, taking singing lessons for fun, or who have financial constraints will love lessons with the SLaS Associate Teachers.

Students from ages 3-8 should work with SLaS Associate Elaine Drennon Little, MFA, MEd,who directs our

LITTLE STARS

program.
Students who also wish to include guitar, piano, songwriting, or studio recording should select the SLaS Associate who offers these options. You can read about each of the SLaS Associate Teachers on the

ASSOCIATE TEACHERS

  page.
At the GETTING TO KNOW YOU  intro lesson, your teacher will evaluate your voice, find a spot in their regular weekly schedule, and reserve your first month of sessions, if you decide you want to commit to the lessons. 
OUR RATES:   RATES
Rates are higher for Master Teacher and studio owner Tricia Grey, MM, creator of the SLaS method.  Students who are highly motivated or who would like to become professional singers should invest in lessons with Tricia.
We offer lessons at a (we feel) scandalously low price for our highly qualified Associate Teachers, so that anyone who would like to learn the world's best vocal technique will be able to learn.
OUR LOCATIONS: EAST COBB/ALPHARETTA
ONLINE LESSONS: ONLINE LESSONS 
OUR TEACHERS:  MASTER TEACHER TRICIA GREY, MM
LESSONS FOR CHILDREN: LESSONS FOR CHILDREN 

Get your child started the right way, with the best vocal technique available!  Kids are going to be singing anyway, so it makes sense to start them off right, with healthy, fun, and correct vocal development at Sing Like a Star Studios!                   
*If your child is pre-professional or wants to become a professional singer they should study with studio owner and Master Teacher Tricia Grey, MM.
YOUR CHILD COULD SOUND LIKE THIS
TESTIMONIALS FROM PROFESSIONALS:  SUCCESS STORIES
PERFORMANCE OPPORTUNITIES: SHOWCASES
OUR METHOD: THE SLaS METHOD
Quick results, a proven, science-based method, and our commitment to helping you sing the styles you love to sing! Find out why the Sing Like a Star method is the best vocal method on the market today.
LESSONS AT REDUCED RATES: LESSONS FOR LESS
FREE VOCAL TIPS:
Subscribe to the Vocal Tips blog

 OTHER QUESTIONS:   FAQ
PRACTICE:
Become a Successful Singer by Establishing Priorities
"Tricia Grey works miracles with voices! She is the BEST in the business!" – The Producers of MTV's  Made.
"Tricia I can hardly imagine a vocal technique teacher more eminently qualified to teach singing than you!" – Seth Riggs, author of Singing for the Stars and creator of the Speech Level Singing vocal method.
* All the images on this website are of SLaS singers performing.
You may receive future emails from singlikeastar.com after submitting this form.
For your convenience, Sing Like a Star with Tricia Grey covers the following areas for singing lessons: Marietta, Atlanta, Alpharetta, Duluth, Dunwoody, Roswell, Norcross, Johns Creek, Sandy Springs, Smyrna, Lawrenceville, Suwannee, Buckhead, and Kennesaw.