Sing Like a Star Studios offers the world's most effective Voice Lessons for all ages and experience levels from professional singers to beginners.  You can take lessons at our Roswell, GA studio or from anywhere in the world with our Online Lessons.
QUESTIONS? Please email our Sing Like a Star support team at support@singlikeastar.com; call our support team at 404-790-1830 Monday-Friday, 10 am-6 pm EST. Download INFORMATION AND FAQ .  This document will answer any questions you have about lessons at Sing Like a Star Studios.
SING LIKE A STAR PAGEANT COACHING
Any skill you need to succeed and prepare win your next pageant is right here!
AMANDA VOGEL
Amanda's wonderful and loving spirit, the caring, sincere and positive nature and enormous wealth of experience and professionalism that she possess, with her fine qualities as an upstanding and incredibly beautiful woman – inside and out, are  the driving force behind her success as a world-class pageant coach.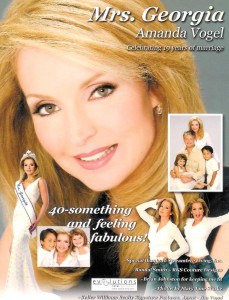 Amanda has a solid and proven track record as a Pageant Coach and Interview Consultant and has coached numerous state and national title holder who have gone ahead to have amazing careers within their chosen field.
She is also a former Mrs. Georgia America 2005, Mrs. Georgia International 1996, Mrs. Georgia Globe 1997, Ms. Georgia United States of America 1997, Miss Georgia USA 1985,   and an amazing array of incredible Pageant achievements as well as being our very 1st "Ms. Dream USA Pageant Winner 2014"
Amanda also has a Bachelor of Arts in Communication and has over 20 years experience and a thriving career as a Broadcast Journalist, News Anchor/Reporter, Host and the Producer of Political Talk Show. She is also a Certified NCCPT Fitness and Weight Control coach and has an extensive health and fitness background so has great insight into the necessity of diet, exercise and lifestyle disciplines required to live a health, happy and truly fulfilled life!
Her strong community leadership skills is one of the main reasons that we are so happy to have Amanda on board as she exemplifies the importance of forging sound, loving and communicative relationships with those around us having roots in the PTSA where she lends her skills and professionalism together with serving on several non-profit committees and boards.
THOMAS BARNETTE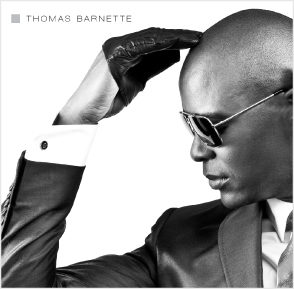 Thomas Barnette has been involved with the Miss America and Miss USA systems for over 20 years.  A veteran pageant judge and coach, Thomas has helped to inspire and motivate many young women in these programs to excellence.  Thomas is an accomplished and trained singer/songwriter, music producer, classical pianist, dancer, motivational speaker, actor and model.  After graduating from Georgia Tech with a degree in Industrial Engineering, Thomas worked in Sales & Marketing for one of the largest industrial distribution companies in the country.  Thomas is currently the owner and Chief Image Director for Thomas Barnette, LLC – his image and life coaching business that encompasses all areas of helping to empower individuals to be the best that they can be.  His areas of focus are entertainment/talent, interview and communication skills, paperwork, all forms of stage presentation, image branding, and life skills that lead to success.
Thomas has coached in every capacity with many young women who have gone on to excellence in the pageant realm.  Some of his clients include (but not limited to) Miss Georgia's and Georgia's OT (Carly Mathis, Leighton Jordan, Kristina Higgins, Emily Cook, Chasity Hardman, Leah Massee, Amanda Kozak, Julia Martin, Jameson Kenerly, Camille Sims); Miss South Carolina and OT winners and contestants (Bree Boyce, Sydney Sill, Lindley Mayer, Clarka Wickliffe, etc.); Miss Tennessee (Chandler Lawson); Miss Florida (Mari Wilensky); and many others top finishers in other states throughout the nation.
Thomas has also been headliner performer throughout the Southeast.   He was a featured performer at the FOX Theatre's 75th Anniversary Show, and he has done many theater shows in Atlanta.  Thomas was an assistant choreographer for the 1996 Summer Olympic Games Opening Ceremony.  Thomas also works as a vocal coach, with students including the last 3 winners of the Miss Georgia Pageant.  Recently, Thomas completed his debut CD of original pop/rock music, which is currently on iTunes.  He is working on a new album and will be releasing songs throughout 2014.
We look forward to helping you Sing Stronger…Sing Higher…and Sing like a Star!