Sing Like a Star Studios offers the world's most effective Voice Lessons for all ages and experience levels from professional singers to beginners. You can take lessons at our East Cobb or Alpharetta studios or from anywhere in the world with our Online Lessons.
The first step to getting started with any of our classes is to register for a no-obligation GETTING TO KNOW YOU introductory session with the teacher of your choice. Students who are highly motivated or are interested in becoming professional singers should invest in lessons with studio owner and Master Teacher Tricia Grey, MM. Students with financial constraints or who are exploring singing for fun will enjoy Lessons for Less with our highly qualified and trained SLaS Associate Teachers.
QUESTIONS? Please email our Sing Like a Star support team at support@singlikeastar.com; call our support team at 404-790-1830 Monday-Friday, 10 am-6 pm EST. Download:INFORMATION AND FAQ. This document will answer any questions you have about lessons at Sing Like a Star Studios.
Sing Like A Star studios brings the world's most sought after vocal instruction and voice lessons to the greater Atlanta area including East Cobb, Alpharetta, Dunwoody, Johns Creek, Cumming, Roswell, Kennesaw, Atlanta, and other surrounding areas with in-person lessons at our two conveniently located studios (SLaS East Cobb 30068 and SLaS Alpharetta 30004-30009), and to the world via online voice lessons.
ALPHARETTA STUDIO
1.  365 Brady Place, (at Main Street, between Haynes Bridge and Old Milton) Alpharetta 30009
Haynes Bridge and South Main Street, exit 9 or 10 from 400N.
EAST COBB STUDIO
2.  1000 Johnson Ferry Road, Suite 200 Building B Marietta, GA, 30068
Between Lower Roswell and Upper Roswell- exit 5B from I-400-across from Johnson Ferry Baptist Church
---
OR-  LEARN TO SING ONLINE!
(or combine online lessons with in-person lessons).
IMAGINE– the convenience of learning this world class vocal technique from the comfort of your home!  Online voice lessons are fun, convenient, and easy!
Many students from all over the world as well as those who live in the local Atlanta area are discovering the convenience of ONLINE VOICE LESSONS!  Even local Atlanta students are utilizing this option a couple of times per month along with in-person lessons to save driving time or when traveling.  By utilizing an you will be able to take professional voice lessons from the comfort of your own home.
Sing like a Star's online singing lessons enable our professional expertise to be available to students in any location. Remote singing lessons have recently gained popularity due to advances in technology that make online lessons almost like being there in person! Students all over the world study from home or when traveling using a computer or a smart phone, (i-phone, Blackberry, or Android) an i-pad, or an i-pod touch.
At Sing Like a Star we have upgraded from Skype and Facetime, which were not always reliable, to a much better platform called ZOOM. ZOOM is a professional product used by NASA and many other high level organizations.  It does not drop calls, and it will record the lesson so you can practice!
You, the client, don't have to join anything or purchase anything- you will simply receive an email from your teacher containing a meeting number.  You click on the link in the email, enter the number, and "join the meeting" (or voice lesson in our case).
During our first session there will be a quick set-up, which you will be guided through when you join the meeting. It's not hard.  During the lesson, you can see both yourself and your teacher on the screen. You don't have to worry about recording your lesson; we will send you a link after the session by email that will enable you to download your lesson to practice with.
Many local students actually prefer the online voice lessons option for convenience and time-saving.
You can use ZOOM  with your smart phone (i-phone, Blackberry, Android), your computer, your i-pad, or and i-pod Touch.  Anywhere you can get wi-fi, you can take a voice lesson!
You don't ever have to miss a voice lesson with the convenience of the internet!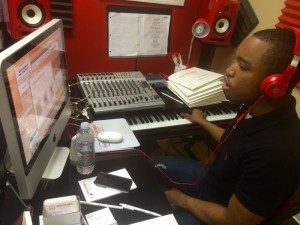 We'll see you soon online at Sing Like a Star Studios!
For all questions about lessons at SLaS please visit this page: LINKS TO REVIEW BEFORE BOOKING
We look forward to helping you Sing Stronger…Sing Higher…and Sing like a Star!