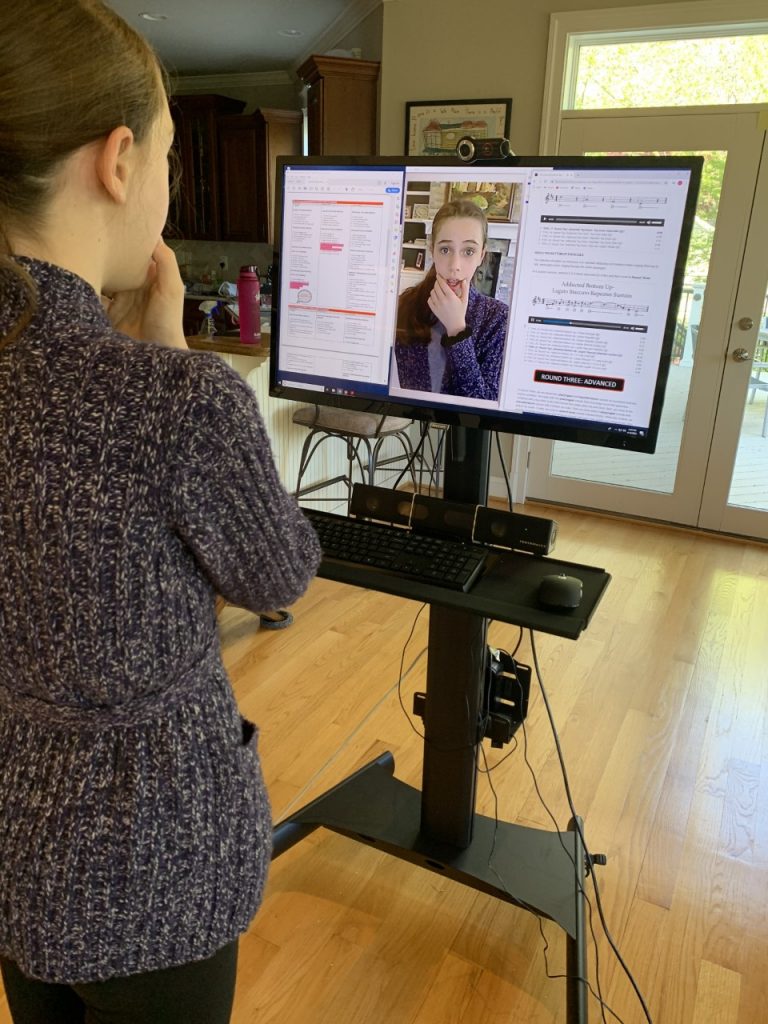 Few things in modern history have disrupted the world around us more than the COVID-19 pandemic. With so much free time and limits as to what you're able to do in public, singers of all levels are stressing as they ponder when they'll be able to once again entertain a crowd through the magnificence of their voices.
Of course, thanks to technology, singers can still make the most out this unprecedented down time by working on their craft, either with the help of a professional voice coach or through tried, tested and true methods that will help them improve their vocals and reach their ultimate goals.
At Sing Like a Star, we offer distant learning singing lessons on the platform Zoom. All you need is a smartphone or tablet device, and you can begin the process of improvement, and ensure you're spending your downtime wisely and taking advantage of every opportunity you can to reach your end goals.
There are many benefits to taking singing lessons online, including:
You can learn from the comfort of your home.
You can work with the best voice coaches in the world, rather than having to limit yourself to local options.
You don't have to worry about traffic or other delays out of your control before your lesson starts; instead you can put your focus towards warming up your voice and getting ready to learn!
You can "watch the film later." Professional athletes often talk about watching film of their practices and games to find areas to improve, and with Zoom or other software, you can record your lessons and dissect what you did well and where you need to improve.
These are just a few of the many benefits of taking singing lessons online. In addition, if you're a music teacher looking to take advantage of extra free time or a singer looking to improve their range with research based methods, check out the online subscription services we offer.
To learn more about the online singing lessons and services we offer, contact us today.