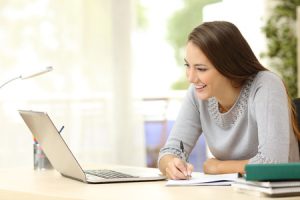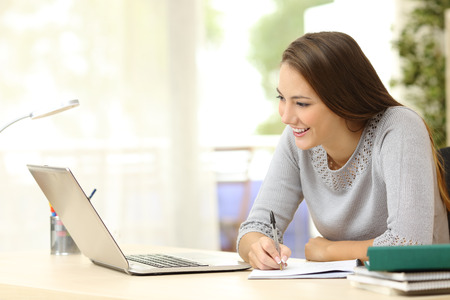 In the old days, if you wanted singing lessons you had to literally go somewhere and sit (or stand) with an instructor, in-person, typically for an hour at an agreed upon time and place. But, thanks to technology, online singing lessons are currently available from companies like Sing Like A Star. What are some of the benefits of taking singing lessons online?
The major benefit of online singing lessons is that they can be conducted anywhere you've got a decent Internet connection. So, instead of having to worry about always being near a school or church where you'd physically go for a lesson, you can do your lesson even when you're out of state! Want to go on vacation but don't want to miss a class? Bring your phone or laptop with you, plug it in, and Skype with your instructor from the hotel. Or, how about this: you live in fairly remote area– there are more cows than humans where you live… the nearest grocery store is an hour away. Even though you live far from "civilization" you can still take singing lessons, because you can utilize the Internet– it sure beats driving two hours or more round-trip to go somewhere for lessons, right? Online lessons mean that people don't have to deal with traffic, parking, or bad weather conditions– they can be done from home in their pajamas.
It should be noted that thanks to how fast technology has "come along" in the past few years, an online Skype or FaceTime session actually feels pretty close to actually being in the same room together. High quality cameras and microphones make online lessons almost the new norm– instructors are able to detect tension, strain and breathiness (etc.) thanks to modern devices, so online lessons work as well as in-person lessons.
Finally, online lessons are often pretty cost effective and allow singers to study at their own pace. Lessons can be downloaded and re-watched/re-practiced over and over, as needed. Plus, you'll often find online reviews of companies like Sing Like A Star, where you can read what others thought about the lessons/instructors… so you get an idea if they're a good fit for what you want to accomplish.