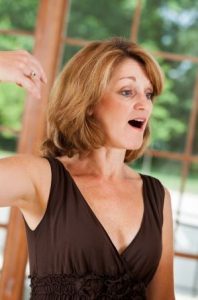 There are some people who were just born to sing. However, even if you are naturally gifted when it comes to singing, there is always room for improvement, and one of the ways you can improve your singing is by working with a voice coach. A voice coach can analyze your singing and speak with you about different ways you can get even better than you already are. Here are some ways to choose a vocal coach that will be able to bring out the best in you:
Ask a voice coach about his or her personal experience with singing.
Before you start working with a voice coach, you should ask him or her to speak with you about the experience they have with singing. Your voice coach doesn't necessarily need to be a former pop artist with a bunch of Grammy awards at home. Nevertheless, he or she should be a singer and should have plenty of experience with working with other singers. It will benefit you greatly if your voice coach can share personal stories about singing with you during lessons.
Talk to a voice coach about what types of singing he or she specializes in.
If your dream is to become an opera singer one day, then you obviously don't want to work with a voice coach who has no experience whatsoever with opera singers. Likewise, if you want to fine tune your voice so that you can become America's next big pop star, you probably don't want to spend hours working with a voice coach who is more interested in trying to turn you into an opera singer. You should find out what types of singing your potential voice coach specializes in and then ask questions about how their specialties can benefit you.
Find other singers who have worked with voice coaches and get their opinions on them.
The best way to find the ideal voice coach for your situation is to ask other singers who sing the style of music you like. They have likely worked with voice coaches in the past, and they can give you recommendations for coaches. This will, at the very least, help you narrow down your search.
Sing Like a Star is renowned for helping singers of all ages reach their potential. We are incredibly proud of one of our pupils Angelica Hale, who at age nine has made a name for herself after her amazing performance on America's Got Talent (see the video below). Great job, Angelica!
Keep in mind, we offer voice lessons to those of all ages and all skill levels, as we have a range of different classes available that will help your singing reach new heights. Contact us today to schedule a class or to ask any questions you might have about our services.